Satanic Panic is back from Hell! After a 2-year pandemic pause, Portland Horror Film Festival presents BRIDE OF SATANIC PANIC! An evening of devilish delights at the Hollywood Theatre, including a rare 35mm screening of THE DEVIL'S RAIN starring William Shatner, John Travolta, Ernest Borgnine, Ida Lupino, Tom Skerritt, and Church of Satan founder Anton LaVey! PLUS a selection of occult short horror films, vintage film clips, horror-themed live burlesque performances, and diabolic giveaways! Presented by Portland Horror Film Festival, coming up June 29-July 3!
Bride of Satanic Panic schedule
May 31st, 2022
7:00 pm Doors open
7:30 pm Opening remarks & Live burlesque with Dee Dee Pepper!
7:45 pm short occult horror films (check back for film selections)
8:25 pm Intermission
8:40 pm Live burlesque with Rocket Queen!
9:00 pm Devil's Rain on super rare 35mm film!
---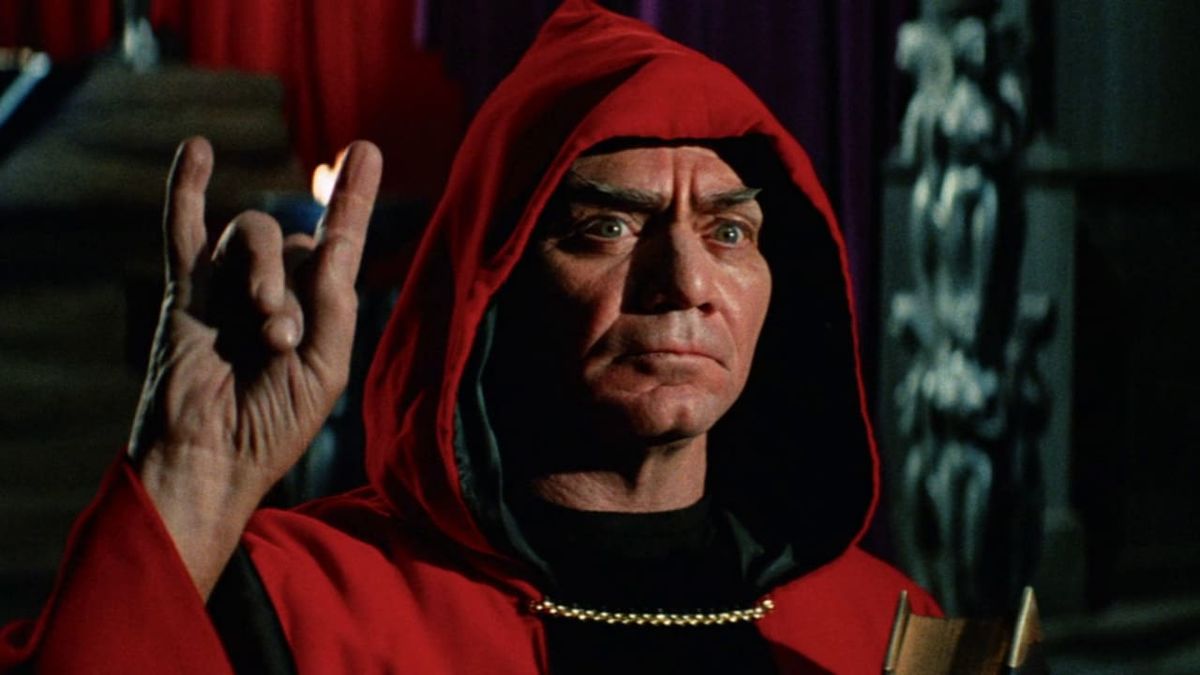 The Devil's Rain (1975)
A satanist cult leader is burnt alive by the local church. He vows to come back to hunt down and enslave every descendant of his congregation, by the power of the book of blood contracts, in which they sold their souls to the devil.
This is a crazy film, with eyeless cultists, melting faces, authentic Satanic rituals (courtesy of adviser Anton LaVey, who appears as a high priest), John Travolta in his first theatrical film, and Captain Kirk (William Shatner) in a cowboy hat! See it as it was meant to be seen: on gritty 35mm with a bunch of freaks!
Dee Dee Pepper | Sign of the Beast Burlesque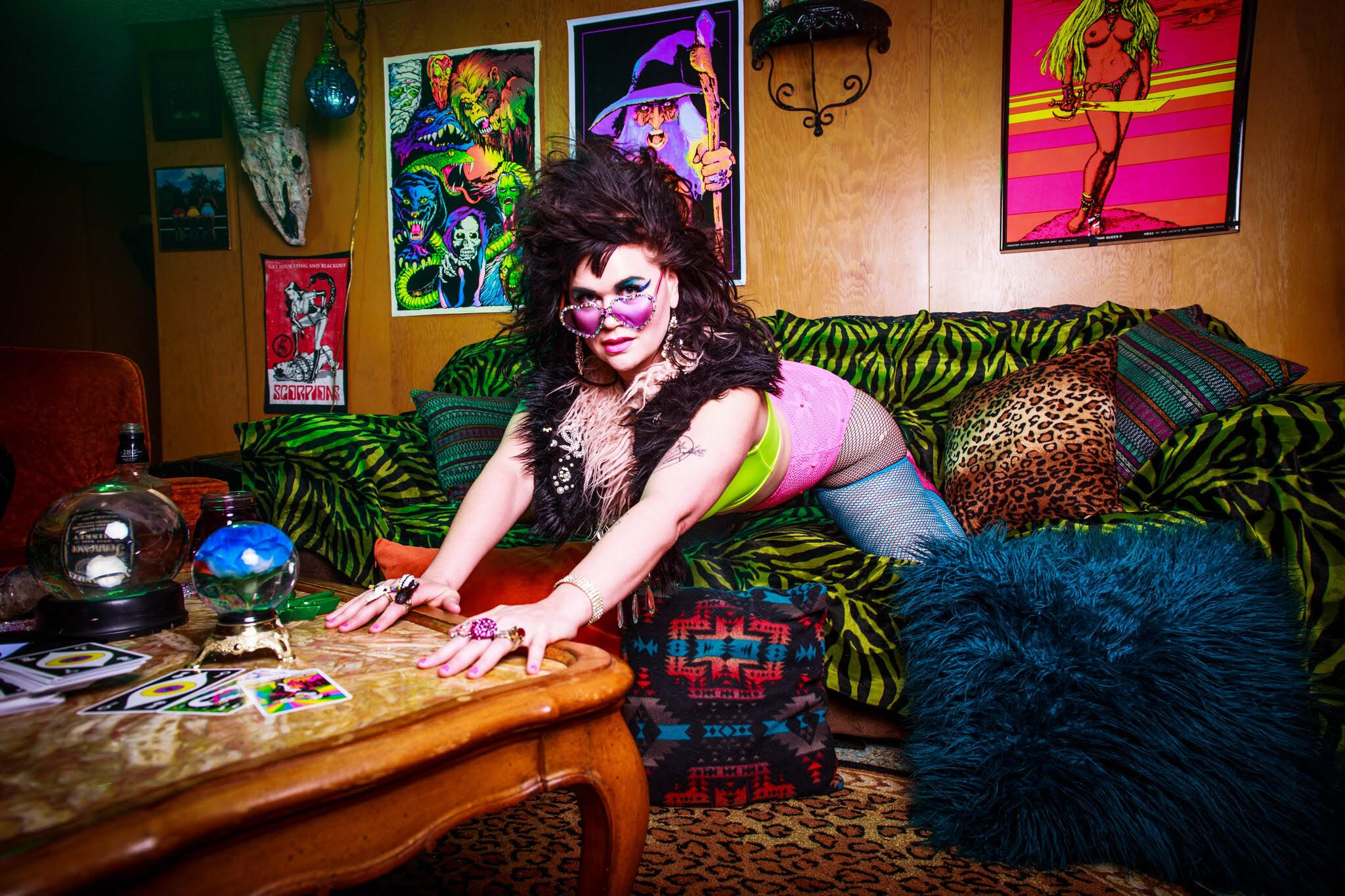 Dee Dee Pepper was raised in the Oregon wilderness with a life-long love of theatre, glamour, scary movies, and absurd humor. Dee Dee is a member of Sign of the Beast Burlesque and has been actively involved in the burlesque community since 2011 as a performer, host, producer, and graphic designer. She looks forward to bringing her special brand of strangeness to audiences and fellow weirdos for as long as possible!"
Rocket Queen | Sign of the Beast Burlesque
Known as "The Heavy Metal Hellfire of Burlesque" Rocket Queen has been entertaining audiences since 2006 with her commanding and seductive brand of show-stopping burlesque in venues up and down the United States west coast and in her native state of Texas. She got her start on the world famous Sinferno Cabaret stage at Portland's rock venue Dantes and at the beautiful Star Theater in Portland Oregon, once owned by legend Tempest Storm.