Description
ONLY AVAILABLE UNTIL May 31st and Limited to 100. This is a full 4-day ticket package for the Portland Horror Film Festival, June 13-16, 2018 at the Hollywood Theatre in Portland, OR. Buying a Patron package gets you more than just a seat! It includes this year's Patron-only Bonemask T-shirt (Unisex or Ladies Tees), a hand-made wooden Hand of Glory Talisman, and an exclusive Access Card which gives you early access to seating so you can have a premium view of the guts and glory, all at a discounted price.
SCHEDULE: Portland Horror Film Festival™ takes place at the Hollywood Theatre (4122 NE Sandy Blvd) on Wednesday June 13 (6:30-11 pm), Thursday June 14 (6:30-11pm), Friday June 15 (6:30-11pm), and Saturday June 16 (12:30-5 pm). Times may expand slightly.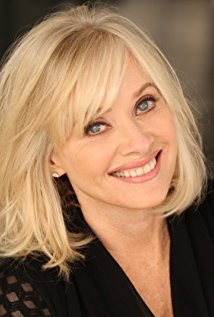 MEET & GREET WITH BARBARA CRAMPTON! Our Patrons of Horror are invited to an exclusive meet & greet with guest Barbara Crampton on Friday, June 15th from 4:30-5:30 pm! This will be a casual event, but it is not open to the public. You must have your Patron of Horror Access Card to attend.
IMPORTANT: All packages will be held for pickup at the festival, there is no shipping option in the shopping cart. The package will be held for the Billing Name supplied during checkout. To specify a different name to hold the package for, please enter it in the Order Notes during checkout (it should match the photo ID of the person picking up the package).
NEED MORE THAN ONE PACKAGE WITH DIFFERENT SHIRT SIZES? If you increase the Quantity and choose a size, they'll all be the same size. INSTEAD, choose your shirt size, make your QUANTITY "1", then click "Add to cart". In the cart, click the "Continue Shopping" button near the top which will bring you back here, then choose the size for the second package and add that to your cart. Rinse and repeat!
By buying a Patron of Horror Earlybird Ticket Package, you are DOING A GOOD THING
You're showing that you support the festival, even when we're still nailing down programming, and that you're unequivocally supporting Independent Horror film in Portland. It helps us pay for upfront expenses, like theater rental, printing costs, advertising, etc. You become an integral part of helping us put on the festival.
Early Bird Questions
What's the deal with the T-shirt?
Only available in this limited edition package, this gorgeous Bonemask illustration was designed specifically for this year's event and is printed in-house by us! Neon orange and blue make this spooky occult-inspired design pop! Printed on 100% cotton black tees.
What about the "Hand of Glory Talisman?"
Etched and cut from 1/4″ thick wood, this hand-made Talisman is stained, sealed, and accentuated with bright gold and black to illuminate this iconic and macabre thief's tool. Many different magical properties are ascribed to a hand of glory, depending on who you ask. Some say that a candle-lit hand of glory would immobilize any present, or that the candle would only give light to the holder, while others claimed it had the power to unlock any door! One thing we can say for sure, wear this during the festival for extra perks (and protection from the dark forces we'll be inviting)!
When do normal tickets, without all the extra stuff, go on sale?
They will go on sale in the next week or so, through the Hollywood Theatre Web site and box office for $16/day or $60* for all 4 days until May 31st, then they will go up to the door price of $20/day or $70* for all 4 days. However, those will just be plain tickets for the festival and don't come with a shirt, talisman, or access card. This makes the Patron of Horror ticket package an excellent value! *prices are not finalized and are subject to change.
What films are playing?
Check out the Films Page!
When will the schedule be posted?
There are a lot of moving parts that need to get finalized before we can post the film schedule, but you can count on there being at least one feature and a bunch of short films shown each night.
But, hear us out… here's why it doesn't really matter
The Films we have selected and announced are all independent, and you've probably never heard of them. They're from filmmakers you've probably never heard of. So, knowing what they are won't tell you if you'll like them or not. And that… is a great thing! Because what we're celebrating are the up-and-coming horror directors from around the world. There was a time when nobody had heard of Wes Craven, John Carpenter, Clive Barker, Eli Roth, Dario Argento, and Lucio Fulci. THAT IS WHAT THIS IS… you're getting a look at the rising independent filmmakers that will be the names you'll know 10 years from now. Is it a little scary not knowing? Yes! Awesome!
Are there any age restrictions?
Since these are all independent films, they don't come with an MPAA rating, and we're not going to keep you from bringing your teenagers (unattended children will not be admitted). Please keep in mind that this is a horror film festival and some films may have scenes that would be considered "R"-rated, (graphic, sexual, or themes that are not suitable for young children). We leave it up to parent's discretion, but encourage you to gauge your offspring's maturity level and do what you think is best.
When will I receive all my awesome loot?
All ticket packages and t-shirts can be picked up at the festival. We're also setting up an early pickup, details will be emailed.
So, if you love Horror, and you think you want to come to the festival, you should buy your ticket package now, and get the exclusive T-shirt, Talisman, and Access Card. It's a great deal, offers great bragging rights for getting in on the ground floor, and it helps us cover our upfront expenses.
Size Chart