Featured Guests 2018
While we focus on the films, we have some amazing guests lined up this year, many of which will be taking part in Q&As and special presentations. Stay tuned for more!
<! -- THIS IS QUERY-UNFORMATTED -->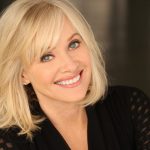 Barbara Crampton
Barbara Crampton,
legendary horror icon and star of cult classics like Stuart Gordon's
Re-Animator
,
Chopping Mall
, and
From Beyond
will be our special guest for the screening of 
Puppet Master: The Littlest Reich on Friday, June 15th with a Q&A afterwards!
Crampton made an indelible impression on the hearts of horror movie fans with memorable roles such as Meg Halsey in Stuart Gordon's 
Re-Animator
, Suzie Lynn in 
Chopping Mall
, Dr. Katherine McMichaels in 
From Beyond
, and has appeared more recently in the chilling
 We Are Still Here
, the slightly campy 
Beyond the Gates
(which she also produced), and the body horror film 
Replace
. Her supporting role as Officer Doreski in 
Puppet Master: The Littlest Reich
 is her second appearance in the sprawling film series. She also had a cameo in the first Puppetmaster!
---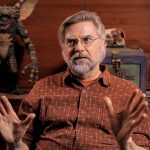 Chris Walas
Chris Walas is is an American special effects/make-up artist and film director. His main body of work is with special effects in a wide variety of movies from science fiction to action-adventure. His work on 
The Fly
 led to his directorial debut on 
The Fly II
.
 He also won an Academy Award for Special Effects Make-up on 
The Fly
 and is well known for his creation of the Gremlins. Walas was also partially responsible for creating the famous sequence in 
Raiders of the Lost Ark
 when the Nazis melt from the intense heat created by the Ark of the Covenant. Walas created false heads for Ronald Lacey, Wolf Kahler, and Paul Freeman.
---
---