February is Women in Horror month. Portland Horror Film Festival™ is supporting it by waiving film submission fees for women directors during the month of February! PHFF is committed to bringing audiences quality independent horror films, and the work of women filmmakers is sadly underrepresented in the horror industry.
In 2016, Portland Horror Film Festival showcased independent films from 10 different countries, including many from North and South America, Europe, Taiwan, and even Iran and Egypt. While a few of those films were made by women directors (including 2 under the age of 18, and one from Iran!), we think we can do better service to the horror film community and our audience by encouraging yet more diversity in our 2017 festival.
Women directors are invited to submit their horror films (both feature-length and short) for FREE during the month of February on FilmFreeway. No coupon or waiver code is needed, just submit in the Women in Horror category for short films or feature films.
To submit films, please go to https://filmfreeway.com/festival/PortlandHorrorFilmFestival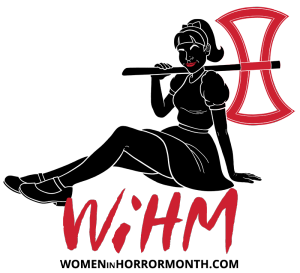 Women in Horror Month (WiHM) is an international, grassroots initiative, which encourages supporters to learn about and showcase the underrepresented work of women in the horror industries. Whether they are on the screen, behind the scenes, or contributing in other various artistic ways, it is clear that women love, appreciate, and contribute to the horror genre.
Portland Horror Film Festival will take place June 8 -10th at the historic Hollywood Theatre in Portland, Oregon. With the goal of promoting and nurturing independent horror film, it is the first dedicated all-genre international horror film festival in Portland. Film programming is comprised of independent short and feature length horror films from around the world, many of which you can't see on the big screen anywhere else.
For more information about Portland Horror Film Festival, please visit  portlandhorror.com or connect with us on social media at facebook.com/portlandhorrorfilmfestival/ and twitter.com/portlandhorror
For more information about Women in Horror Month, visit womeninhorrormonth.com