Each year, we tap a mover and shaker in the horror industry to be our Bloody Judge. This guest judge reviews our top short films and chooses one to for a special award. We are extremely excited to announce that this year, the fantastically talented Heather Langenkamp will be choosing one of the short films in our program for the Bloody Judge Award!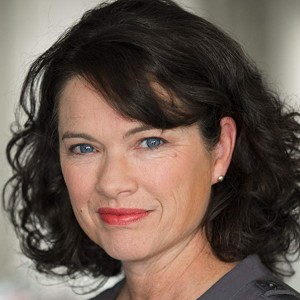 Heather Langenkamp Anderson is an American actress, producer, and prosthetic makeup artist. She began her career as an extra in the Francis Ford Coppola films The Outsiders (1983) and Rumble Fish (1983) but most horror fans recognize her from her breakout role as Nancy Thompson in Wes Craven's A Nightmare on Elm Street (1984). She also starred in Chuck Russell's A Nightmare on Elm Street 3: Dream Warriors (1987), followed by appearances in two of Craven's cult films: Shocker (1989) and a fictionalized version of herself in Wes Craven's New Nightmare (1994).
Langenkamp's other roles include Marie Lubbock and Amy Boutilier on the ABC sitcom Growing Pains (1988-1990) and the spin-off series Just the Ten of Us (1988-1990) which both won Primetime Emmy Awards, Dorothy in Jonathan Zarantonello's The Butterfly Room (2012), and Moto in J. J. Abrams' Star Trek Into Darkness (2013). In 2010, she served as executive producer and narrator to the documentary Never Sleep Again: The Elm Street Legacy.
Langenkamp is the co-owner of the make-up FX firm AFX Studio which has designed and manufactured award-winning make-up effects for film and television. She has worked as the special makeup effects coordinator for a variety of films including Dawn of the Dead (2004), Cinderella Man (2005), Evan Almighty (2007), and The Cabin in the Woods (2012).