Making films for the past few years has been tough. Add a global pandemic on top of the normal difficulties of making an independent film – budget limitations, inclement weather, and equipment failure – and you might wonder how anyone could get anything done! But independent Horror filmmakers did what they did best, persevered and came up with creative solutions, and delivered an incredibly terrifying, moving, and fun batch of short and feature films. We couldn't be more proud of these hardworking artists, and were honored to showcase them at the 7th annual Portland Horror Film Festival.
The 2022 Portland Horror Film Festival June 29-July 3, served up more than 50 independent Horror feature and short films. With in-person screenings at the Hollywood Theatre and the Clinton Street Theater, this was a hybrid event with selected films and Q&As streaming online through Eventive.
Watch the Awards Video with Mick Garris presenting the Bloody Judge Award! (Or scroll down to see the list of winners.)
Goule D'or Best Feature – What is Buried Must Remain directed by Elias Matar (Lebanon)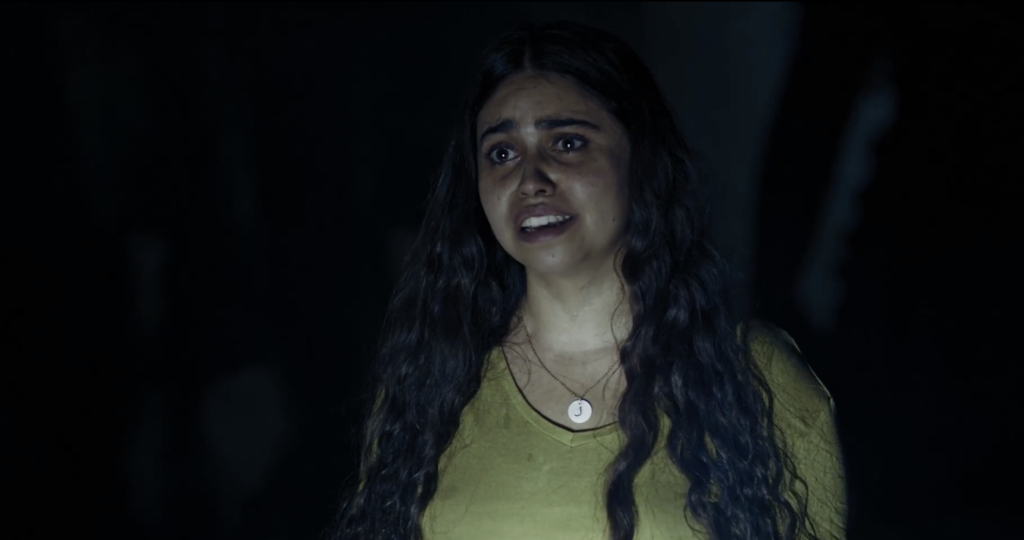 Set in Lebanon, What Is Buried Must Remain is a modern ghost story with ancient roots. When three young filmmakers set out to make a documentary about a French industrialist, accused of murdering his family, they are confronted by supernatural forces engaged in a war for the very soul of the land. An exemplar of found-footage horror, the filmmakers made great use of the landscape and setting as a character in the film. The naturalistic performances, excellent handheld camera work, editing, effects, and sound design all serve to immerse you in the story. Starring Ahmad Alrefai, Hamza Alzahab, Asma Jumaa, Hassan Alkhlefe, written by Elias Matar, Edward E. Romero, Hamza Alzahab, and Israa Samman. This film was produced as part of the Lighthouse Peace Initiative's filmmaking program. LPI is a non-profit that provides educational, artistic, and community support to refugees in Lebanon.
Follow the film on Instagram | Lighthouse Peace Initiative
Watch our Q&A with Elias, cast and crew
Goule D'or Best Short – "In the Shadow of God" by Brian Sepanzyk (Canada)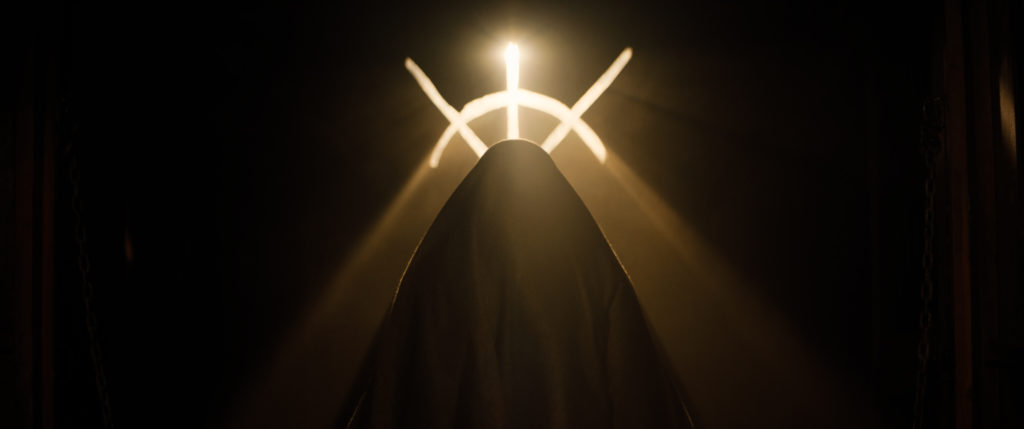 Sound design, performances, cinematography, editing, and script perfectly coalesce in this terrifying film by festival alumni Brian Sepanzyk. As a woman packs up her childhood home following the passing of her father, she comes to learn that there may have been a more sinister threat behind his death, long buried on the grounds of the family home. As things go off the rails, she is unable to make sense of the horrific events, or stop what's about to happen in front of her. We feel a growing sense of unrelenting dread that leaves us haunted for days afterward.
Follow Brian's projects on Instagram
Main de Gloire: Special Award – "Ordinary Family" by Funing Tang (China)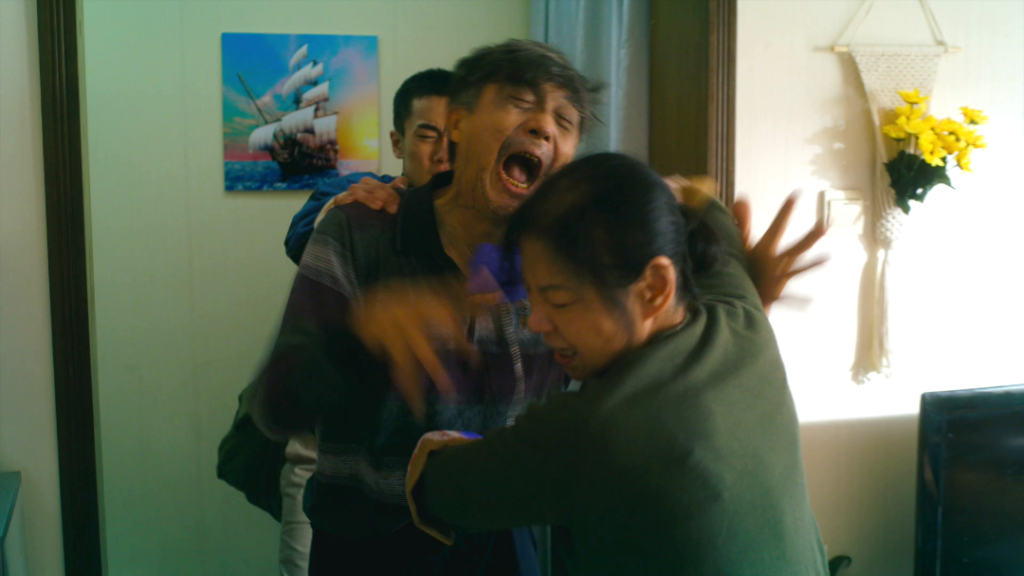 Horror has always been used for sociopolitical commentary and The Main de Gloire award is reserved for the film that utilizes horror to drive home a message about who we are as a society. The global pandemic became a crucible for a lot of relationships, bringing previously ignored issues out into the light. "Ordinary Family" deftly explores these ideas while giving us a complex and often humorous look at the effects of adversity on the family unit. During a zombie outbreak, a young man is forced to face his family problem head on and he must learn to live with his parents, who have turned into zombies.
Watch our Q&A with Shorts 5 Filmmakers
Bloody Judge Award – "I Call Upon Thee" by Michael Anthony Kratochvil (AU)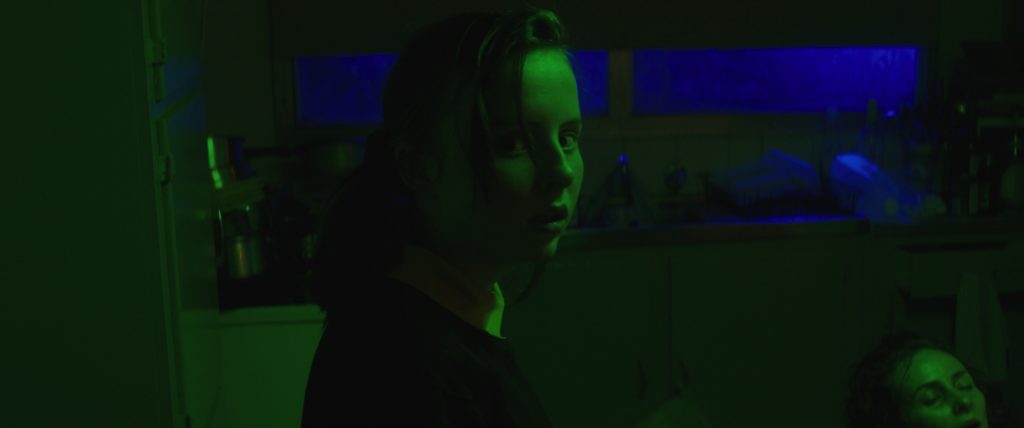 Each year we invite a notable figure in the film industry to be a guest judge, reviewing our top short films and choosing one for a special award. This year, we tapped Mick Garris (Masters of Horror, Critters, Hocus Pocus) to be our Bloody Judge! His top runners up were "In the Shadow of God" by Brian Sepanzyk, and "Visitors" by Kenichi Ugana. Mick's top pick for the Bloody Judge Award, praised for it's colorful images, top notch performances, pacing, and creativity was "I Call Upon Thee" by Michael Kratochvil! Congratulations!
Watch our Q&A with Shorts 6 Filmmakers (Shorts Gone Wild)
Horde Award: Audience Choice – "Baby Fever" (US) by Hannah May Cumming
Nostalgia was a prominent component of many of this year's films and it's easy to see why "Baby Fever" immediately won over the audience with its 70s horror aesthetic, impeccable production design, and a script that marries horror with commentary on current events. From the perfect costuming to the prom birthing scene, "Baby Fever" delivers a message (sadly) still relevant today and leaves the audience reveling in the triumphantly blood-soaked finale!
Follow Monstrous Femme Films on Instagram
Watch our Q&A with Shorts 1 filmmakers
Funny Bone Award: Exceptional Horror Comedy – Stag, by Alexandra Spieth (US)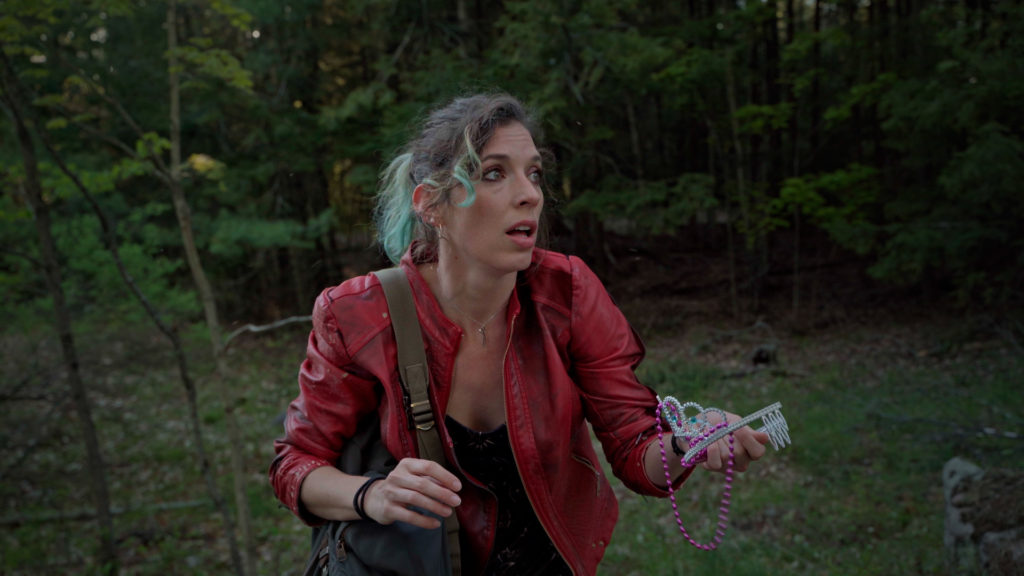 Horror Comedy is a beloved subgenre, but one of the hardest to get right. Writer/Director Alexandra Spieth nails it in her debut feature film Stag. A loner gets invited to her former BFF's bachelorette party and must survive the weekend in more ways than one. From the opening flashback to the 80s murder scene to the surprising reveal at the end, Stag is a humorous and horrific dive into the dynamics of female friendship. The characters are beautifully portrayed with excellent comedic timing and delivery, the script is fresh, and the horror is very much present. This was one of the audience's favorite feature films this year!
Abby Normal Award: for the exceptionally weird and disturbing – "Meat Friend" by Izzy Lee (US)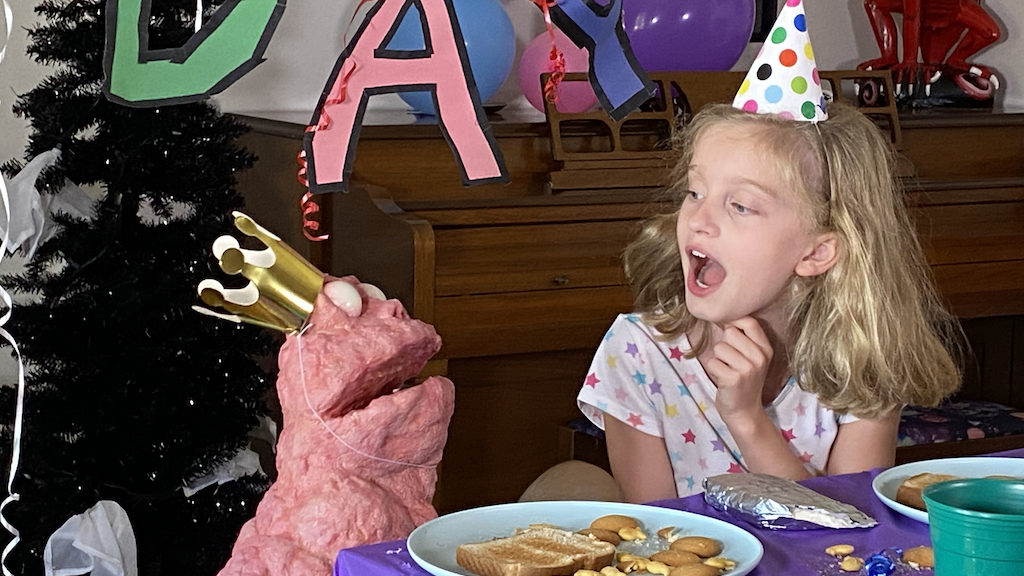 This award is given to the film imbued with elements of the bizarre, weird, and disturbing. "Meat Friend," from the weird and beautiful brain of visionary filmmaker (and festival alumna) Izzy Lee captures all of these! A sentient pile of hamburger meat teaches after-school lessons to a child.
Izzy's director statement states, "When life gets weird, get weirder. The global pandemic only made us want to escape to a more heightened place, an alternate reality where the unreal can happen, where absurdity meets the vaguely sinister. What will happen next? No one knows. Welcome to the world of Meat Friend." Performances by Marnie McKendry and Meg Duffy are deadpan but nuanced, and extra-smoove voice work by Steve Johanson may make you want to microwave ground beef just to see if a "Meat Friend" can be summoned!
https://www.instagram.com/nihilnoctem/
Watch our Q&A with Shorts 6 Filmmakers (Shorts Gone Wild)
Masque Rouge: Best Performance – Madeleine Arthur in "Love You, Mama", directed by Alexandra Magistro (CA)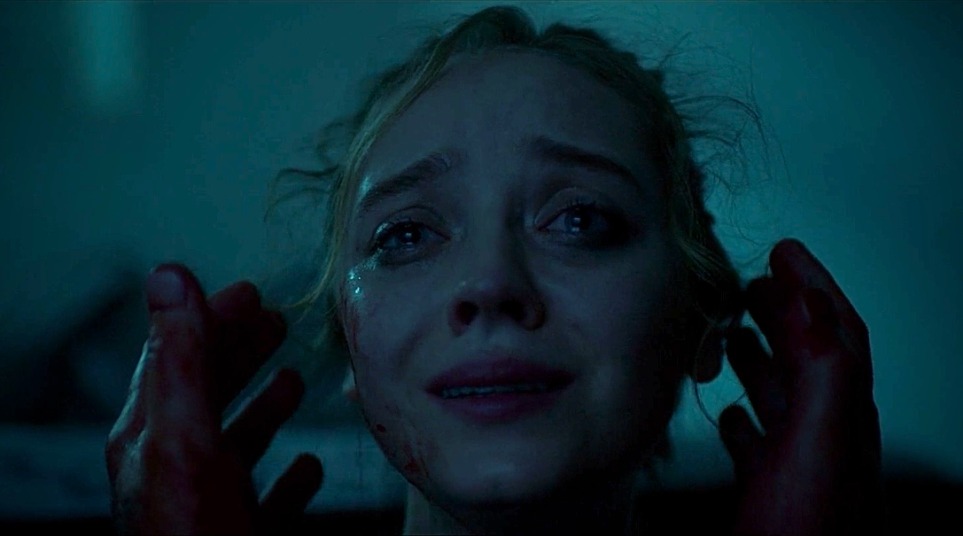 The Masque Rouge award was created to honor the standout performance of the festival. Madeleine Arthur's portrayal of a young woman who is extremely anxious about her Mama leaving the house and the uncertainty of the world around her, is a haunting reflection of how most of us felt the past few years, when everything was colored by the COVID-19 pandemic. The story on its own is a punch in the gut, and her performance gives it a visceral edge that pushes it into truly horrific territory.
Watch our Q&A with Shorts 3 Filmmakers
Caméra de Sang: Best Cinematography – It Hatched, by Elvar Gunnarsson (IS)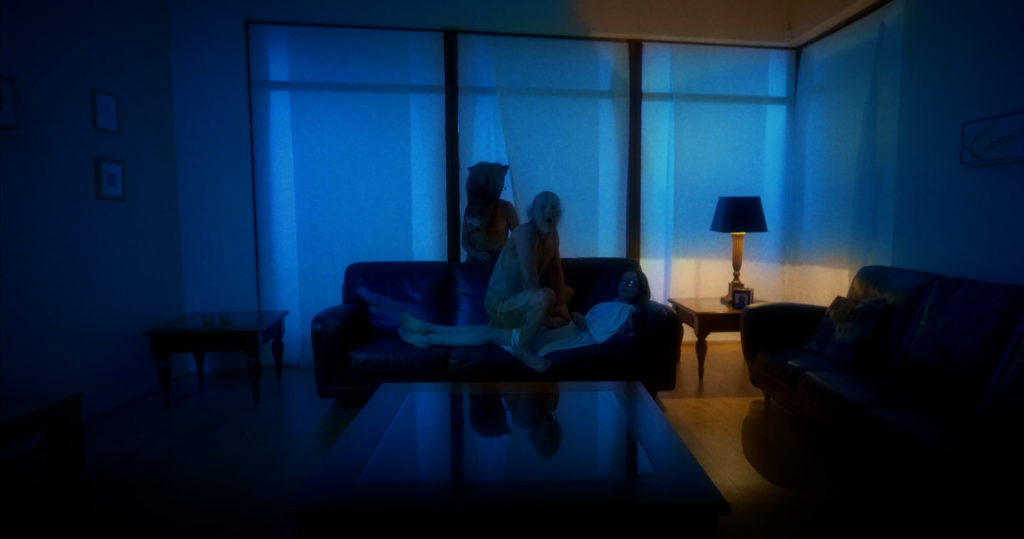 It Hatched is a modern folk horror feature with a very dream-like sensibility. When Mira and Pétur move from TN to a remote part of Iceland to open a guesthouse, they are plagued with weird occurrences that only get worse after Pétur removes a strange stone slab covering a deep hole in the basement. They are unwittingly thrown onto a wild ride of hellish visions, sleep paralysis, a baby that comes out of an egg, and a nightmarish ending. Writer/Director Elvar Gunnarsson also served as the Director of Photography and his skill with the camera adds a deeper sense of weirdness and unease to this film. From the get-go, the visuals and camera movements inform us that this is not going to be your usual horror film experience! The tone and context for each scene is established with excellent use of interesting framing, POV shots, hand held floating shots, and a few choice overhead drone shots. The Caméra de Sang award is well-deserved!
Watch our Q&A with Elvar Gunnarsson
Trompe L'oeil: Best Special Effects – "The Druid's Hand" by Mitch Oliver (CA)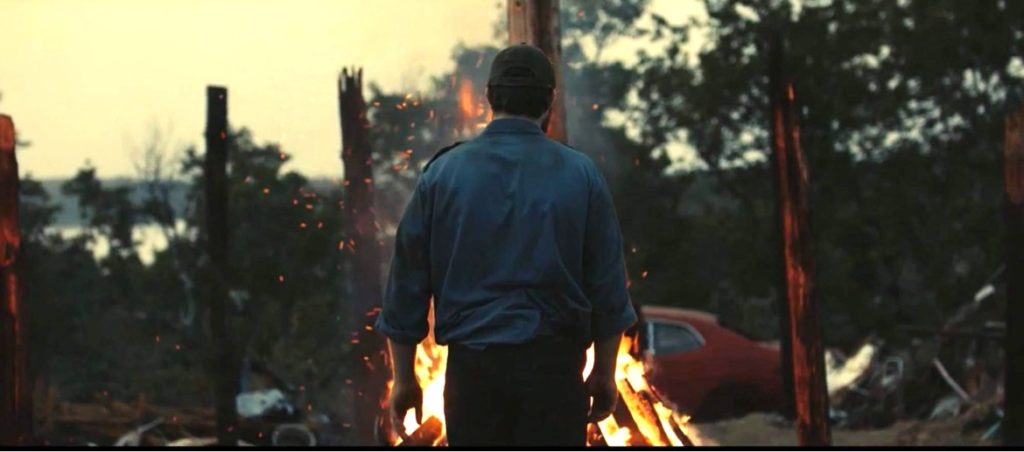 Special effects can make or break the mood, atmosphere, and believability of a Horror film. If they are poorly done or applied with a heavy hand, they can take the viewer out of the story. When they are done well and applied judiciously, they trick the eye and become a seamless enhancement of the story. We would be hard pressed to find a more perfect example than the effects used in "The Druid's Hand"! Almost all of the special effects were done practically, including the exhalation of sparks by the burned (but still ambulating) corpse, and the effects makeup that created the charred look. This film is brutal and visceral, and the special effects here serve that gritty realism extremely well.
Watch the Q&A with Shorts 2 Filmmakers
The Devil's Discord: Best Sound Design – "Mummering Legends" by Shane Mills (CA)

One of the most important elements of a good horror film is the sound design. Anyone who has watched the Muppet Movie trailer done over as the Devil's Rejects with a horror soundtrack knows this to be true! In "Mummering Legends" a grandmother shares a dark tale of Christmastime mummers with her granddaughter. The story of a night long ago when a young woman witnesses a murder by mummers is terrifying enough, but add in discordant music, the howling of wintry winds, and infrasound into the sound design and we're treated to an effective use of the soundscape. It amps up the tension of the story itself, makes you feel the cold and terror of the characters, and triggers anxiety and fear in such a way that you'll be ready to scream by the final scene!
https://www.instagram.com/grindmindhorror/
Best Bumper – "Portland Horror Bumper" by Steven Jackley (US)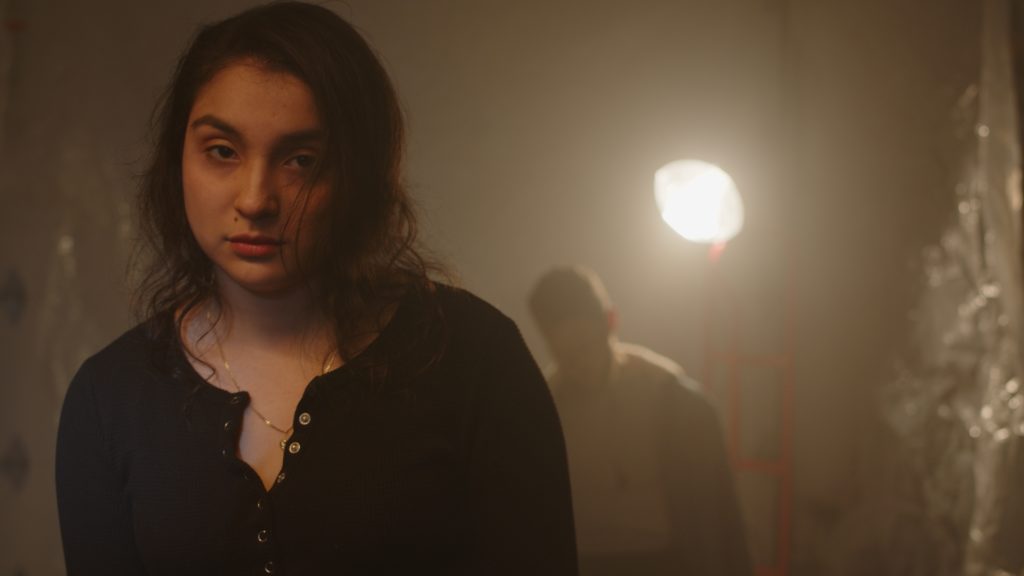 Bumpers serve as an intro or lead-in to a film block. Each year we challenge filmmakers to create one of these micro-short horror films to be an amuse-bouche before our short film blocks. Bumpers, though short, must still be well-produced and capture our attention. Steven Jackley nailed it with his short but satisfying vignette of tools laid out on a workbench, and a woman beckoning us into her basement kill-room with a wry, knowing smile!