After the films wrapped on Sunday, June 11th, we presented the 2023 Awards with filmmakers and attendees over cocktails at Dots Cafe!
We are so impressed with the quality and depth of this year's films, and have gotten feedback from the audience that it's the best group of films they've ever seen! With so many high quality productions, choosing award winners was extremely difficult. Independent Horror filmmakers continue to deliver the most interesting and innovative stories, and we were honored to be able to showcase them at the 8th Annual Portland Horror Film Festival. You'll notice that most of these films are written and directed (and often edited and produced) by a single auteur. The purity of vision and voice that is a result is one of the major strengths of indie film.
The 2023 Portland Horror Film Festival June 7-11th, put nearly 70 independent Horror feature and short films on the big screen. With in-person screenings at the Hollywood Theatre and the Clinton Street Theater, and selected films streamed on the Eventive platform.
And the winners are…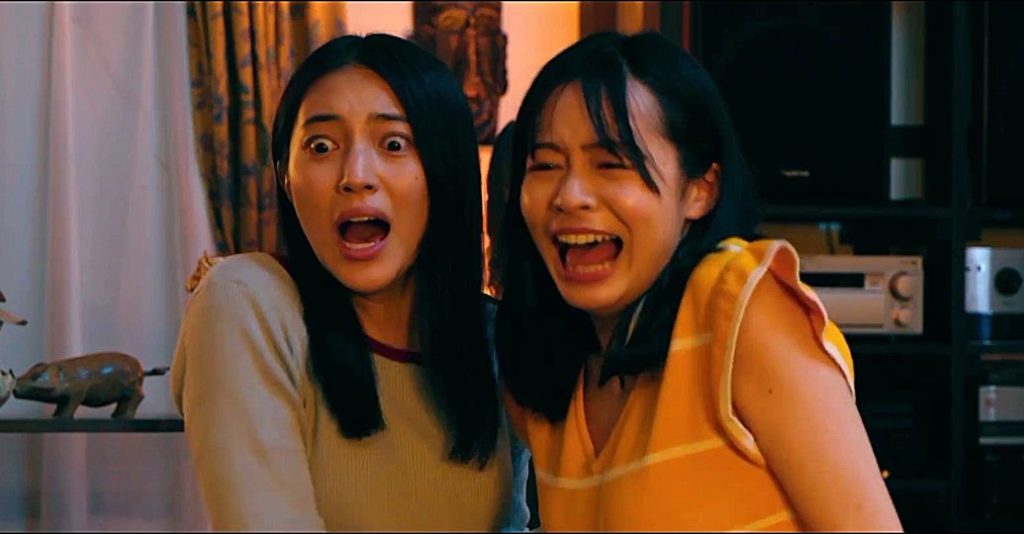 Goule D'or Best Feature: Love Will Tear Us Apart – directed by Kenichi Ugana (Japan)
Koki is bullied by other students at elementary school. Wakaba, who can't stand it, protects him from the other students. Wakaba is also bullied at school, but then strange incidents start happening around her.
Co-writers Kenichi Ugana and Hirobumi Watanabe draw us in with characters that are relatable, give us something to cheer for at the end, and provide plenty of blood and bonkers kill scenes in between. For fans of Ugana's short film "Visitors," there's a delightful bent towards the absurd that meshes perfectly with the feature film's sensibilities. Part anti-bullying cautionary tale, part slasher, and part twisted romance, Love Will Tear Us Apart delivers on all fronts.
Directed by Kenichi Ugana
Written by Kenichi Ugana, Hirobumi Watanabe
Starring Sayu Kubota, Yuzu Aoki, Riko, Mitsuru Fukikoshi, Akaji Maro, Atsuko Maeda, Hitomi Takahashi, Yutaro, Shunsuke Tanaka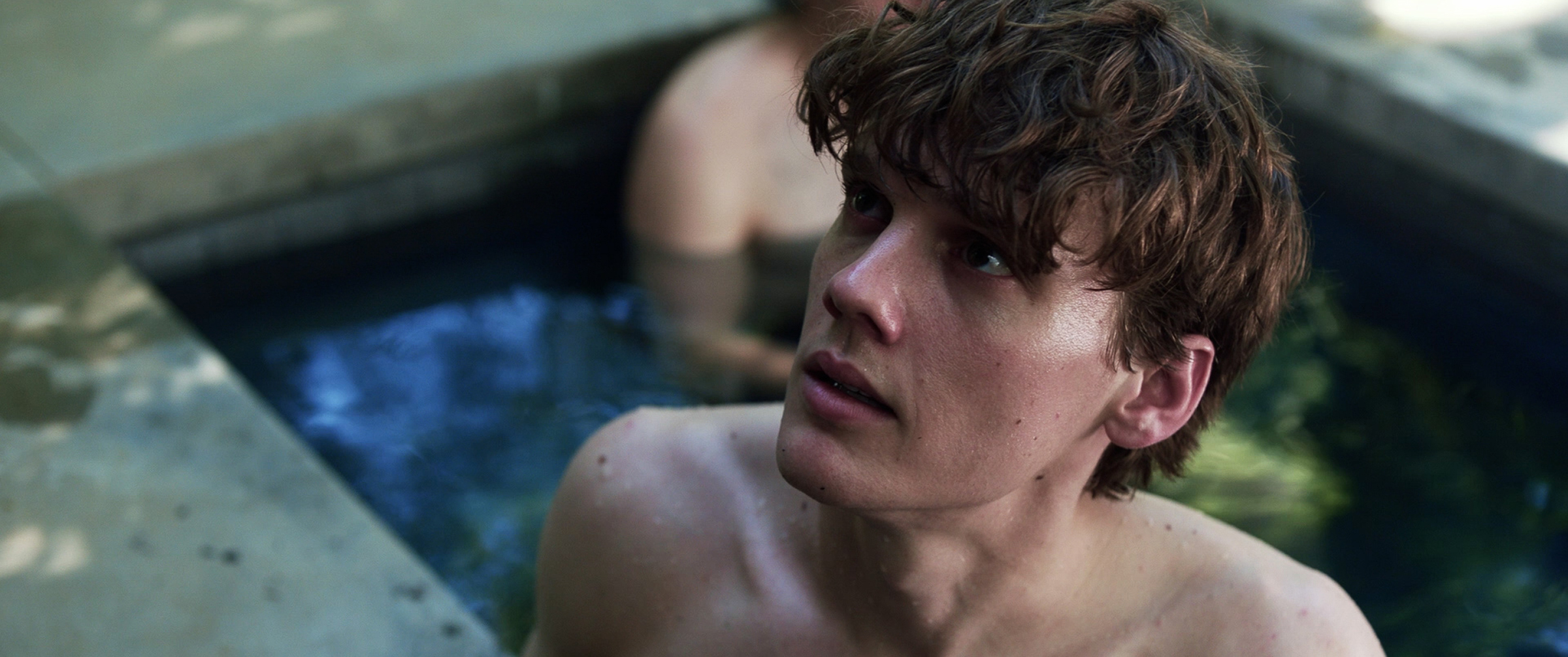 Goule D'or Best Short: "Ringing Rocks" – by Gus Reed (US)
When a young man takes his grief-stricken boyfriend to recover at an idyllic desert resort, he has a brush with the unimaginable and awakens to an eerie new reality.
A pervasive and persistent atmosphere of dread conveyed through sound design, production and art design, the use of space as another character, cinematography, performances, and editing all make you think about this short film long after its image has faded from the screen.
Written and directed by Gus Reed
Starring Hunter Doohan, Max Sheldon, Rhian Rees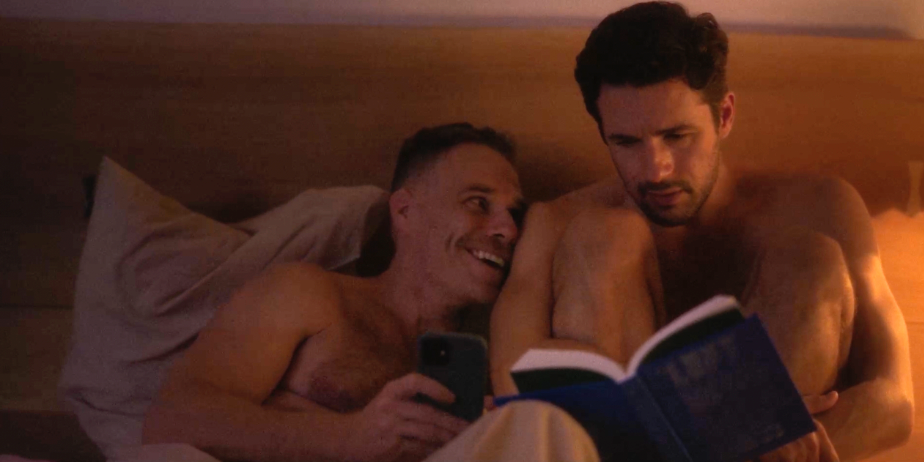 Main de Gloire: special award – "He Watches" – by Joshua Conkel (US)
The Main de Gloire award is reserved for the film that utilizes horror to deliver a message we haven't seen before. In the current sociopolitical climate, there is more support than ever for marginalized populations, yet basic human rights are being eroded at an alarming rate under the pressure of the religious right. It feels very unsafe for some of us, and those anxieties and fears are coming through loud and clear in horror films.
When he has his boyfriend Mikey move in, what seems like domestic bliss at first gives way to a creeping dread as a malevolent spirit makes itself known. This ghost will stop at nothing to get close to Tom, even if that means eliminating Mikey. Through the examination of this couple's relationship difficulties, writer/director Joshua Conkel broadcasts much larger concerns, while tapping into the personal fear of dying isolated and unloved.
Written and directed by Joshua Conkel
Starring Marc Bendavid, Matthew Wilkas, Michael St. Michaels, Lucy DeVito, Kate Comer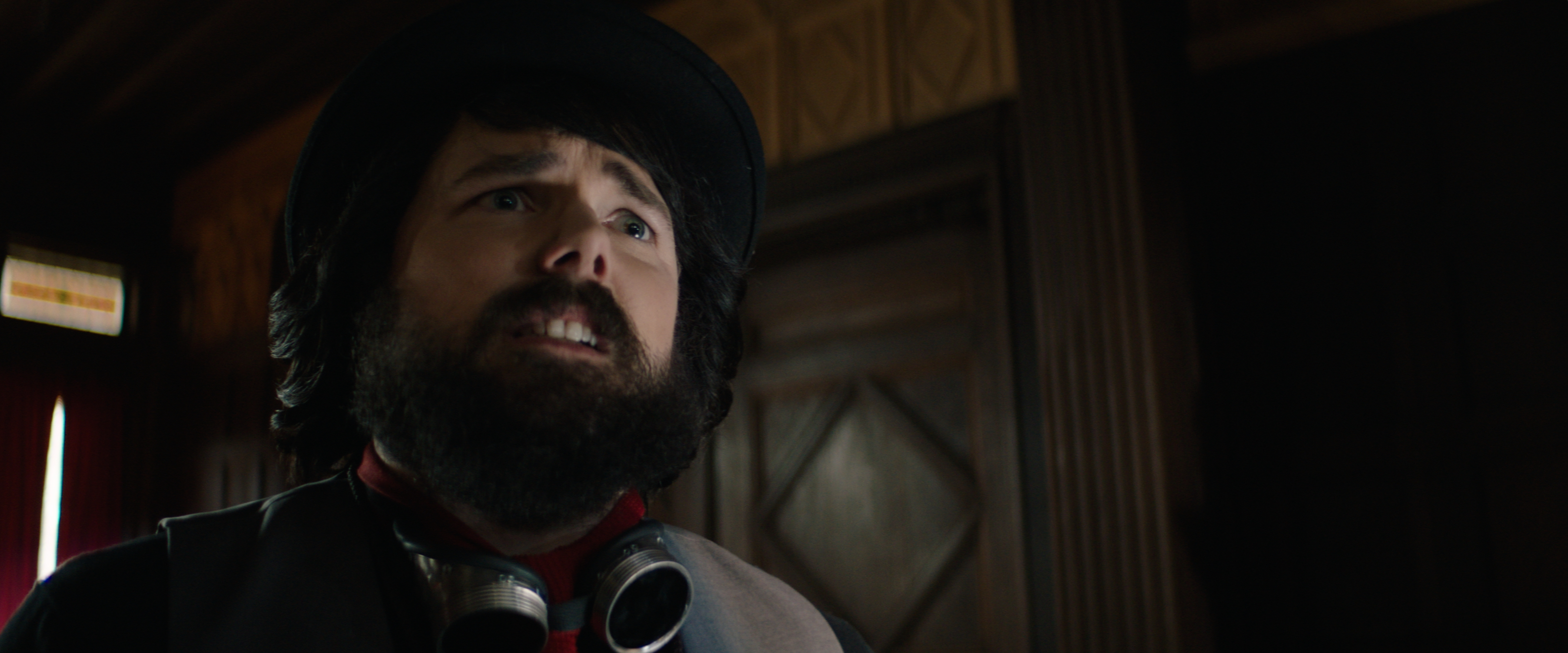 Horde Award (Audience Choice): Onyx the Fortuitous and the Talisman of Souls – by Andrew Bowser (US)
Fledgling occultist Onyx and a group of worshipers attend a once-in-a-lifetime ritual at their idol BARTOK THE GREAT'S mansion. Starring Andrew Bowser as Onyx, this is a joy ride filled with horror homages galore, great performances by Jeffrey Combs, Olivia Taylor-Dudley, and Barbara Crampton, fantastic practical effects, life sized puppet/monsters, and it is funny as hell!
It's no surprise to us that this year's Audience Choice winner is a perfect marriage of comedy, horror, and the fantastic.
Written and directed by Andrew Bowser
Starring Andrew Bowser, Olivia Taylor Dudley, Jeffrey Combs, TC Carson, Rivkah Reyes, Arden Myrin, Melanie Chandra, Ralph Ineson, Barbara Crampton
The Audience Choice Award is determined solely by audience vote.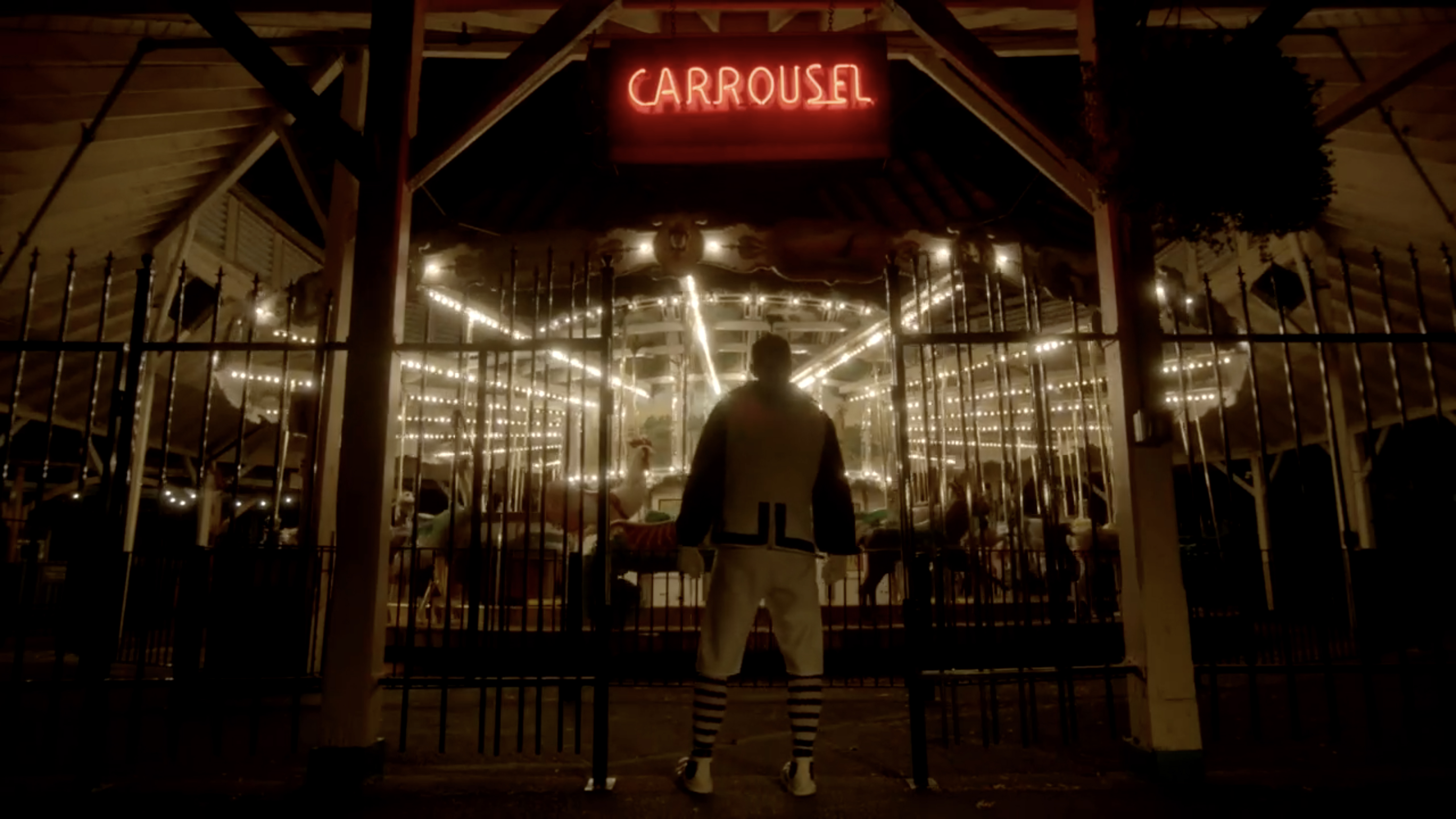 Funny Bone Award (Exceptional Horror Comedy): "Evil F—ing Clowns" by Chris A. Bolton (US)
We had several excellent Horror Comedy films this year, and what makes "Evil F—ing Clowns" stand out is the fine line it walks between a comedic piece and serious horror. Inspired by the true story of a friend who was let go from being a clown mascot, the jokes surrounding clowning ring very true, the well-written script, and Mandy Stockholm's pitch perfect delivery and comedic timing all contribute to the film's impact as a great Horror Comedy.
Written and directed by Chris A. Bolton
Starring Leif Norby, Mandy Stockholm, Morgan Lee, Craig Fitzpatrick, William Corwin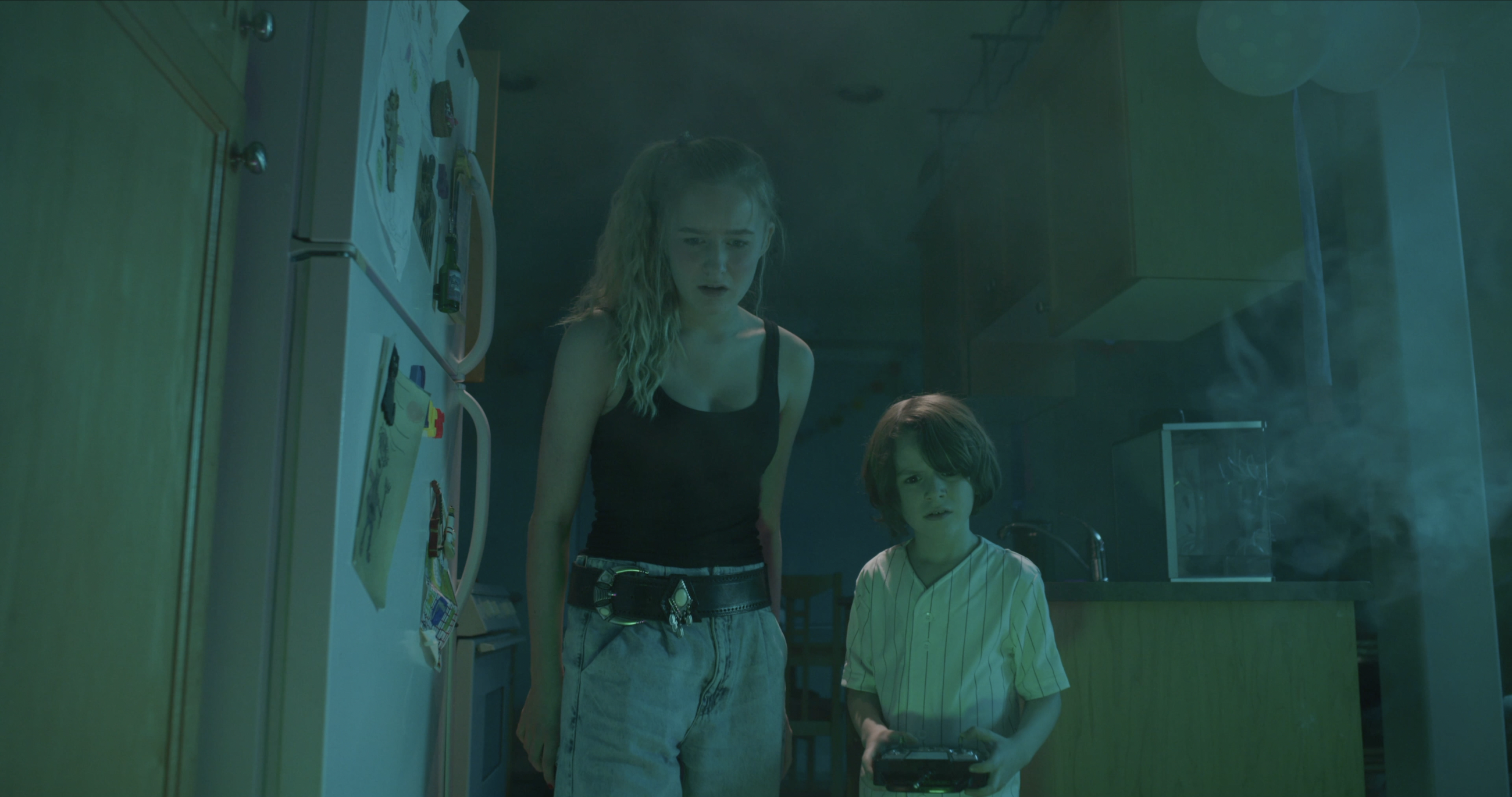 Creature Feature Award: "Wormies" by Octavian Kaul (CA)
In 1980s suburbia, a dysfunctional family is forced to come together when the Summer's hottest new toy, a cute aquatic pet, mutates into a repulsive monster.
The Creature Feature Award is reserved for those special films that make us feel like we're a kid again, watching Saturday morning creature feature movies. "Wormies" has this is in spades!
Written by Octavian Kaul when he was 15 years old and completed just this past year at 19, it is an impressive work for any filmmaker. With an emphasis on family relationships, practical monster effects, a color palette from the mid 80s and an original soundtrack to match, this one will make you feel like you're watching a classic Spielberg movie!
Written and directed by Octavian Kaul
Starring Hannah Zirke, Leslie Hopps, Azriel Dalman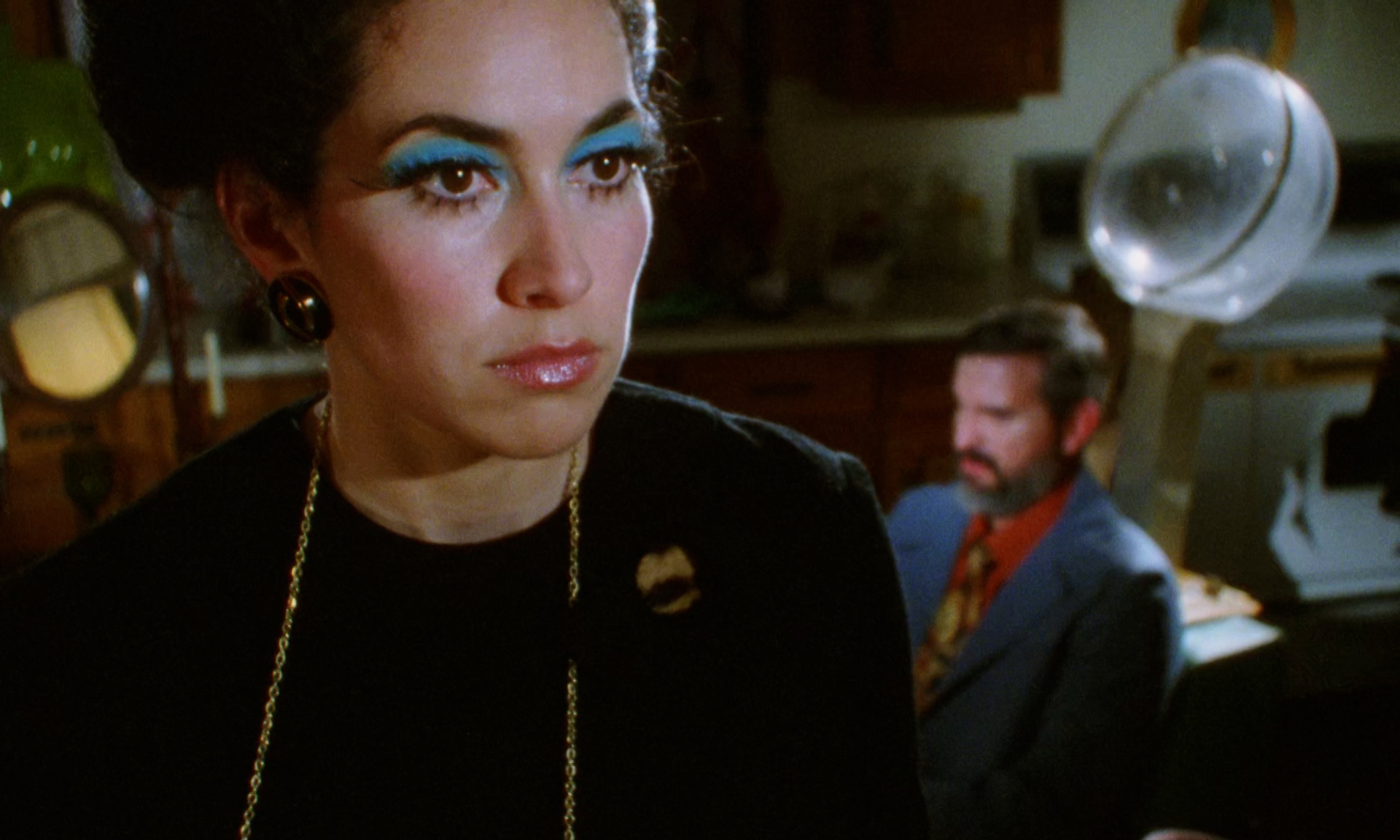 Abby Normal Award: for the exceptionally weird and disturbing – "Violet Butterfield: Makeup Artist for the Dead" by Brooke H. Cellars (US)
This award is given to the film imbued with elements of the bizarre, weird, and disturbing. In Brooke H. Cellars's beautifully textured film, a mortician beautician helps her clients realize they don't need to wait until they're dead to live their most authentic lives. Shot on 16mm, the 1960s styling and colors really pop off the screen, creating a surreal world in which we all seek the kind ministrations of an artist like Violet Butterfield, to help us feel more comfortable in our own skins.
Written and directed by Brooke H. Cellars
Starring Michelle Malentina, Martini Bear, Trevor Chapman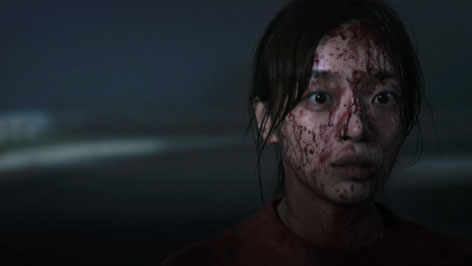 Masque Rouge Award for Best Performance: Kim Minchae in Chabak – the Night of Murder and Romance (KR)
The Masque Rouge award was created to honor the standout performance of the festival. Kim Minchae gives a very nuanced performance as a woman with a secret, celebrating her first wedding anniversary with her husband (Danny Ahn) with a car camping trip (Chabak). The story has an incredible twist and Minchae's performance adds to the impact and strangeness of the ending.
Directed by Inhyuk Hyoung
Written by Ido
Starring Danny Ahn, Kim Minchae, Han Minyeop, Kim Taekyun, Hong Kyungin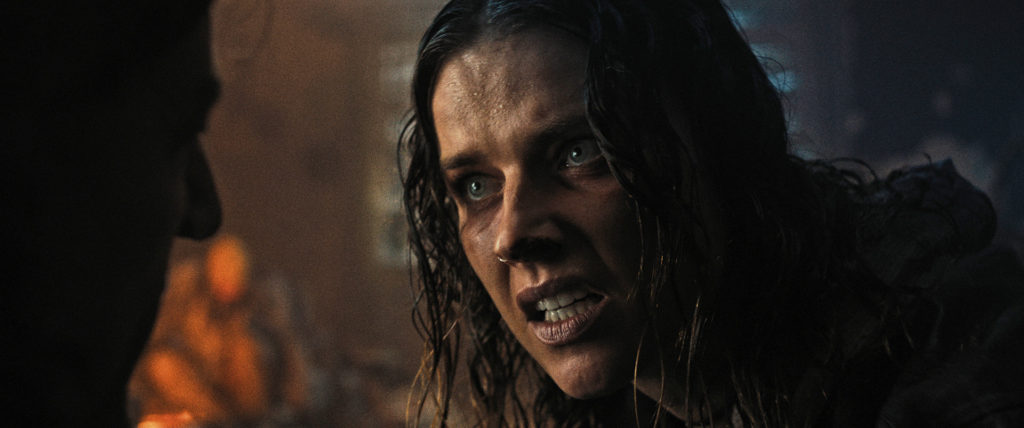 Camera de Sang Award for best cinematography: Black Mold by John Pata (US)
In John Pata's Black Mold, two photographers are stranded in an abandoned location pitted against an unsuspecting squatter and the dangers that lie deep within the dark halls and corridors of the building. As they succumb to the mold, they become unreliable narrators, and we start to see the elastic, transitory nature of the environment. As things go farther off the rails, the previously intriguing setting goes from being picturesque to unsettling. The cinematography, at turns beautiful and downright menacing, makes spaces expand and contract, highlighting them as a reflection of each character's deteriorating mental state.
Written and directed by John Pata
Starring Agnes Albright, Andrew Bailes, Jeremy Holm, Caito Aase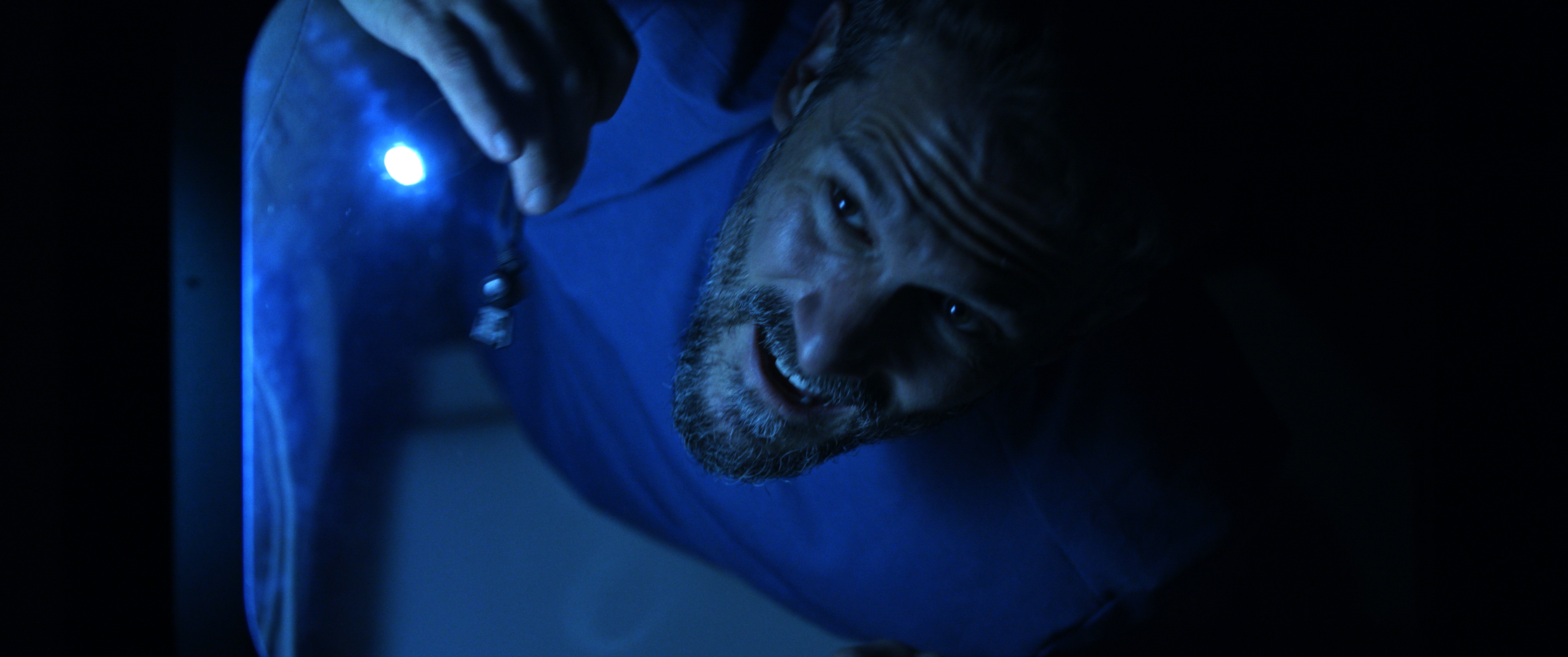 Trompe L'Oeil Award for best special effects: "Scratch" by Michael Trainotti (US)
Special effects are one of the best tools in a horror filmmaker's toolbox, and when applied with skill, they can be the MVP of the film! In Michael Trainotti's "Scratch," the effects are seamless and applied to great effect, never becoming overdone or obvious, while still communicating the lumbering danger of the beast at the center of the piece. The believable effects work makes the impact of the last scenes of the film that much more devastating.
Written and directed by Michael Trainotti
Starring Brian Palatucci, Leonardo Palatucci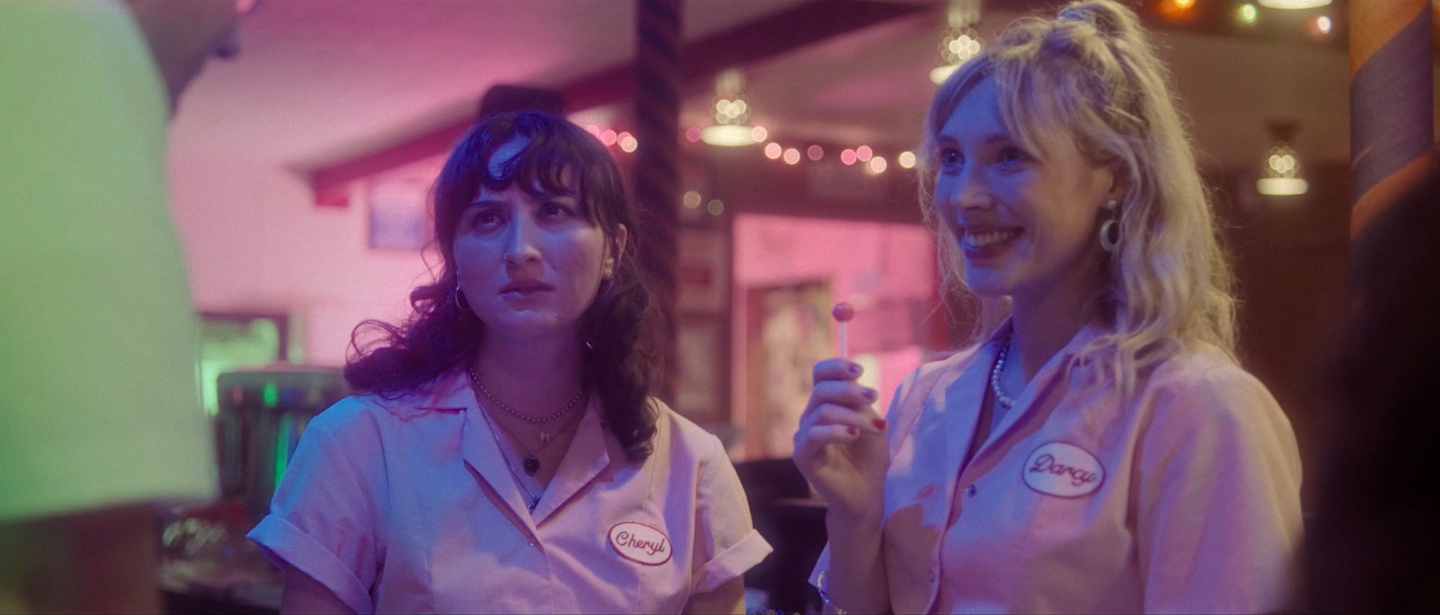 Devils Discord Award for best Sound Design: "Night Shift" by Karlee Boon (US)
This award is for outstanding sound design and soundtrack work. The score by Mel Guérison creates a lush emotional frisson that immerses us in the milieu of Night Shift, pushing it to transcend its simple but effective premise.
Directed by Karlee Boon
Written by Karlee Boon & Shade Standard
Starring Marlowe Eduvijes Ostara, Chynna Rae Shurts, Eddie Lee Wollrabe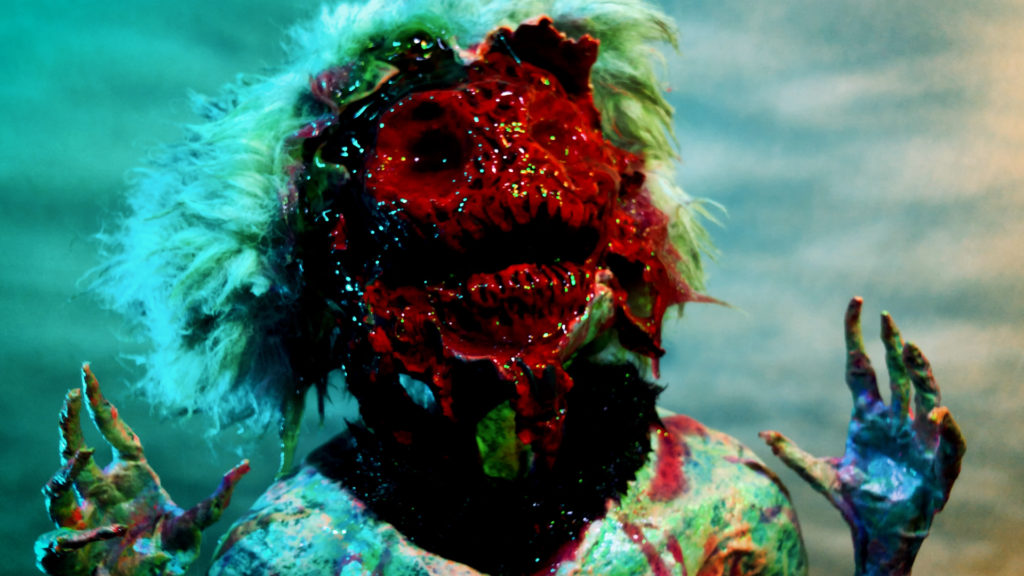 Best Bumper Award: "Kaiju Fodder" by Monstark (US)
Each year we challenge filmmakers to create a micro-short horror films to be a lead-in to our short film blocks. This year's winner is a bloody, stop motion, brilliant and deranged bit of film!
Written, directed, constructed by Monstark.