Portland Horror was a blast and we can't wait until next year!
We'll be back June 5-8, 2019, so be sure to mark your calendar.
Get Official Festival Tees and Posters
If you missed getting one of our awesome blacklight hand of glory t-shirts (designed by Brian!) or an official poster you can get those HERE. T-shirts – available in unisex and women's tees.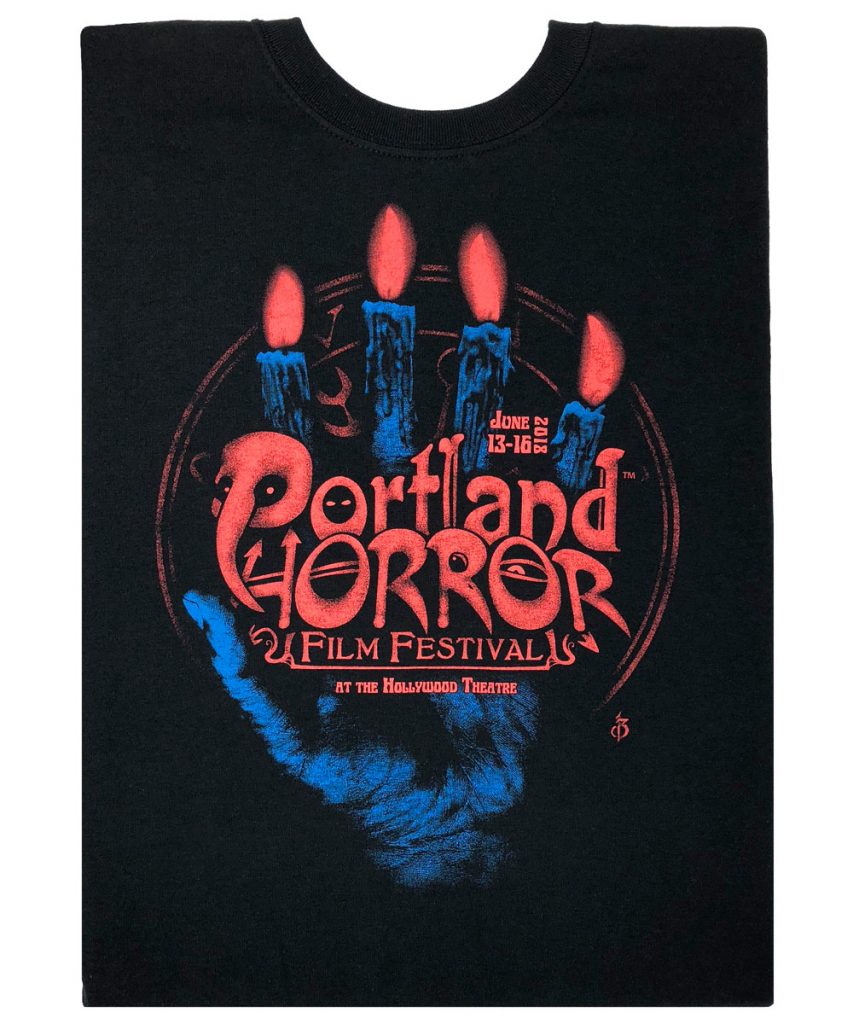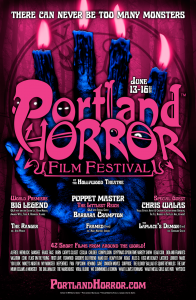 Here are some of the highlights from the festival!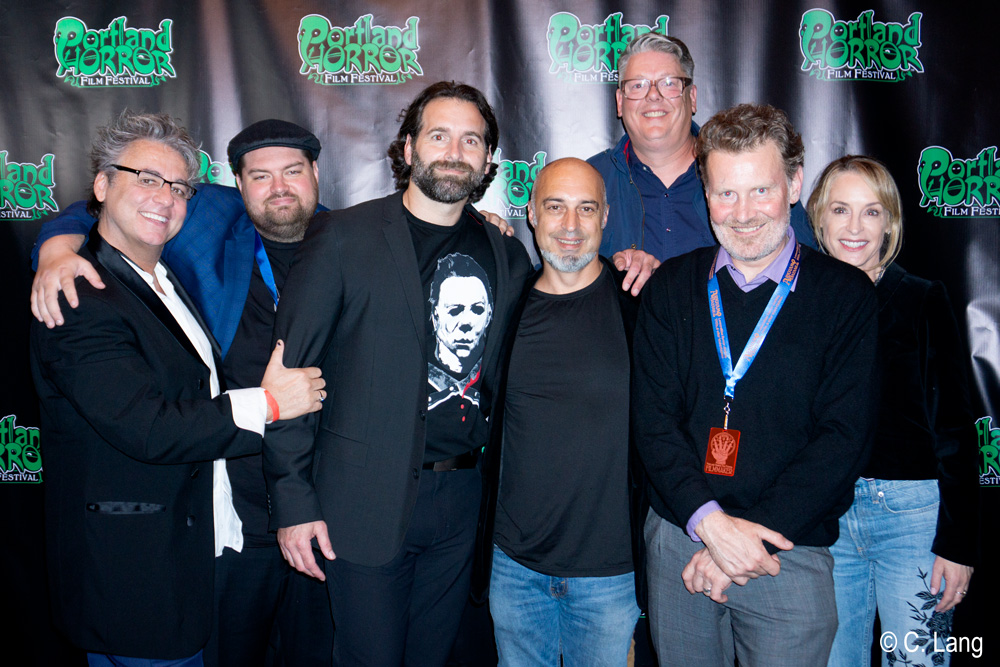 Key cast and crew of Big Legend at the World Premiere!. (L to R: Exec. Producer Shawn Nightingale, Director Justin Lee, Kevin Makely, Drew Garretson, Skotty Masgai, Todd A. Robinson, and Amanda Wyss.)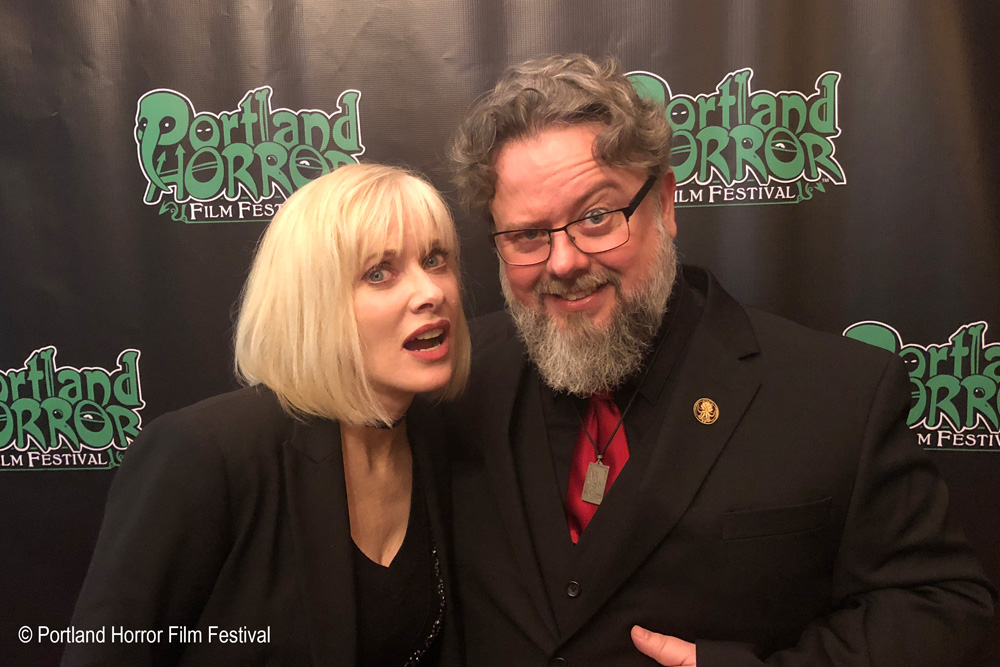 Horror Icon Barbara Crampton attended the Pacific Northwest premiere of Puppet Master: The Littlest Reich and did Q&A afterward. Our Patrons of Horror got to attend a private meet & greet with her! (Barbara and Brian)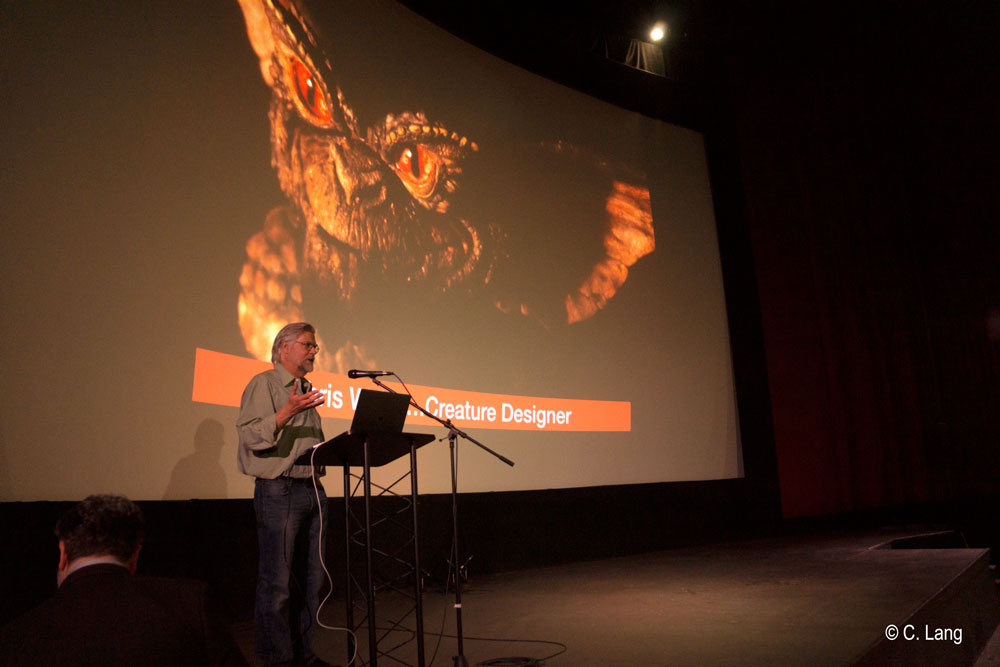 Legendary special effects and Monster maker, Chris Walas gave an insightful presentation on how he designs and constructs his creatures.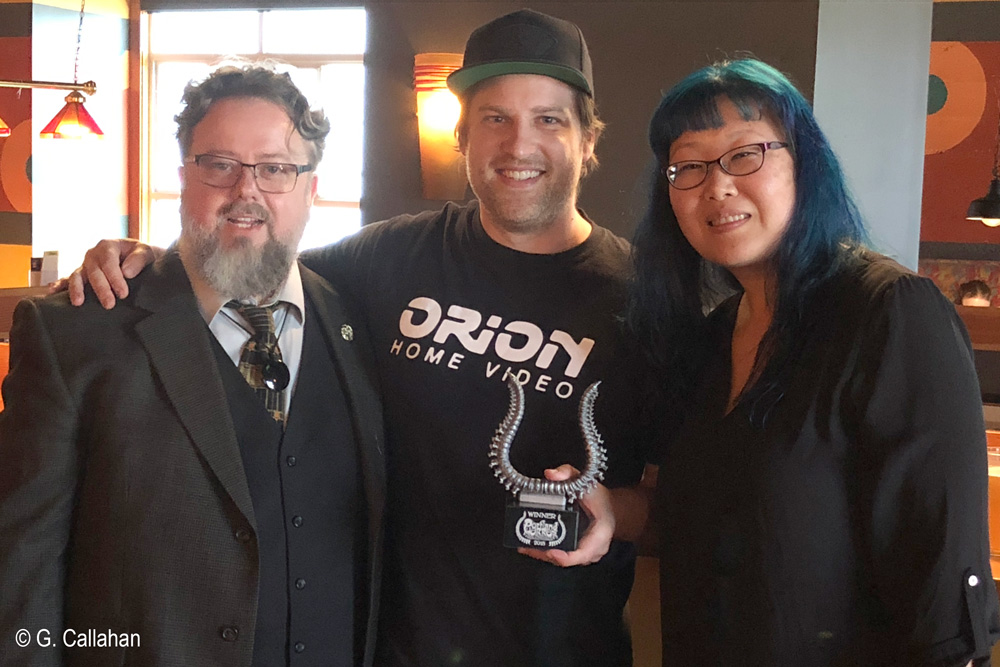 "Compulsion" by Brian Sepanzyk won the coveted Goule D'or award. (See all the award winners here.)
We hope to see you next year for more great independent horror films!