The Awards and Wrap Party was held at Sam's Hollywood Billiards on Saturday, June 8th. Audience members and filmmakers packed the upstairs lounge for the awards presentation, and 9 films went home with a coveted spinal-horn trophy. We showed 48 films this year, and narrowing down the official selections to just 16 hours of programming was difficult to say the least! Picking the winners is always a herculean task, so we owe a huge thanks to our awesome jury, we couldn't have done it without you! The 2019 Award Winners are:
Goule D'or (Festival Director's Award): Hana – by Mai Nakanishi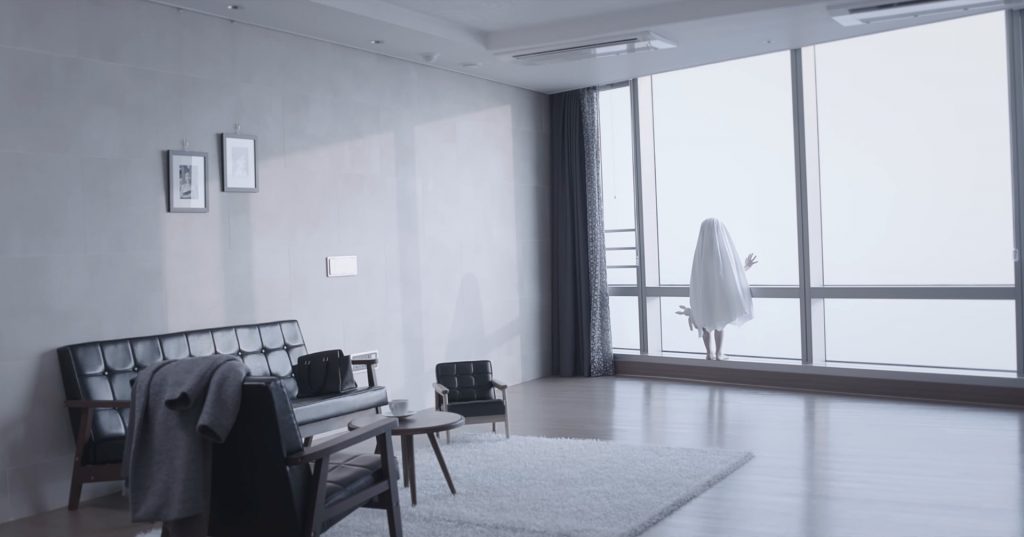 The Goule D'or is awarded to the film that embodies our mission to find fresh scares and films that delve deep into the darkness. While "Hana" has the trappings of a classic story, it reaches further and ends up being a poignant and haunting portrait of a woman who sacrifices everything for the sake of her family. In addition, Director Mai Nakanishi achieves a high level of accomplishment in all areas of filmmaking: script, direction, cinematography, acting, editing, sound design, and overall impact. "Hana" embodies all the qualities we look for in a film.
Follow on Twitter. Mai Nakanishi also runs the Scream Queen Filmfest Tokyo.
Main De Gloire (Special Jury Award): The Hidebehind– by Parker Finn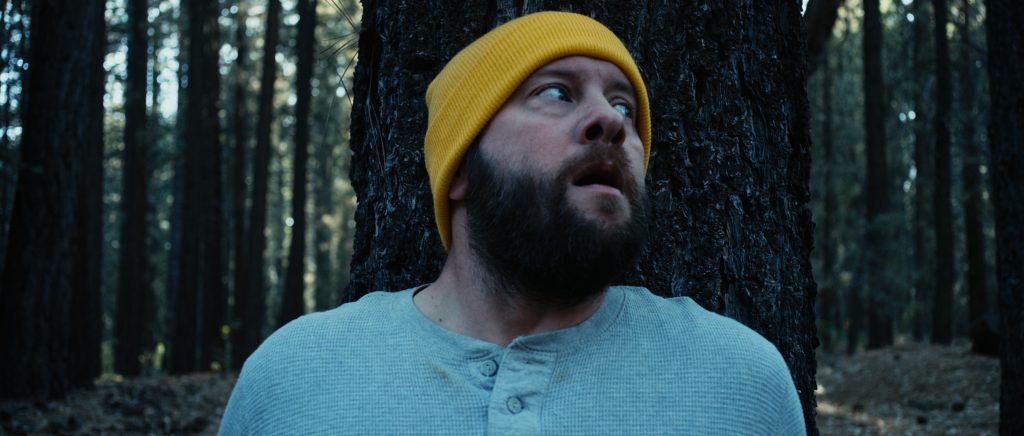 Based on a lore involving lumberjacks who mysteriously disappear, Parker Finn's "The Hidebehind" was a favorite amongst our jury (as well as a contender for the Audience choice!). A strong performance by Robin Collins as a backpacker in distress and the great practical creature effects make for a seemingly simple film with an extremely effective and creepy climax.
Bloody Judge Award (Guest Judge's Award): TiCK – by Ashlea Wessel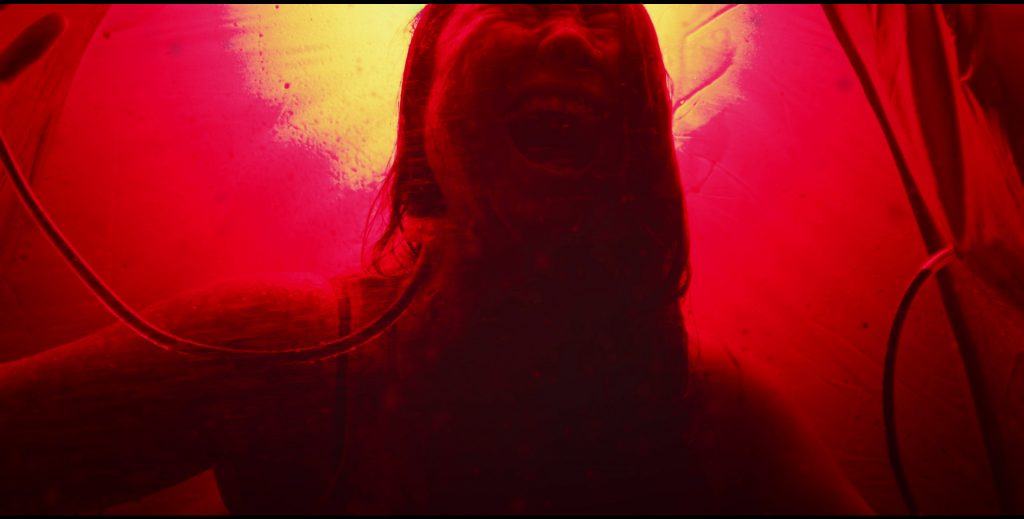 We were honored to have the massively talented Heather Langenkamp as our Bloody Judge this year! Though she is best known for her portrayal of Nancy Thompson in A Nightmare on Elm Street, she is also co-owner of AFX Studio. Heather's pick for the film that made the greatest impact was TiCK by Ashlea Wessel. Heather says, "From the very first moment you were gripped with a sense of urgency, suspense, and fear for that wonderful girl who played the lead character. Of course I always like films where the protagonist is a young woman! It went to a place that I didn't expect and that's what I think I enjoyed about it most was the very unusual storyline. the colors and the palette were beautiful, the sets were really interesting, and I just have to say, I was on the edge of my seat the whole time I was watching it!"
Horde Award (Audience Choice Award): Finley– by J. Zackary Thurman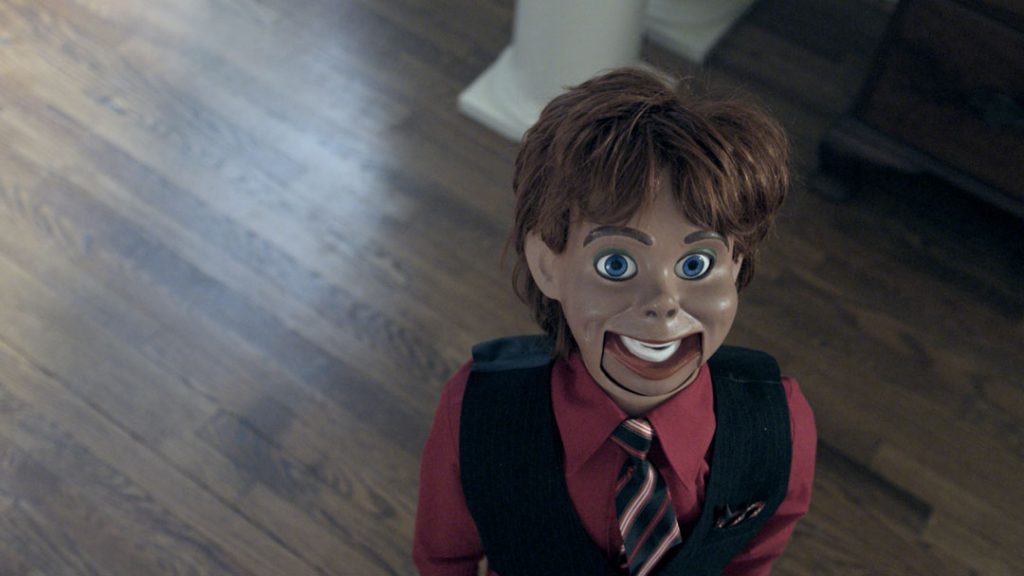 The competition for the audience's favorite film is always intense, but this year's winner, "Finley" won hands down! At first glance, it seems like it's going to be a typical horror story with an evil ventriloquist doll, but when you quickly realize Finley is not like other murderous dolls, the fun begins! In his submission letter, director J. Zackary Thurman commented, "Hopefully, this short film has you rooting for Finley and reminds you of two of my favorite films growing up Home Alone and Child's Play. Well done, sir!
Abby Normal Award (Innovation from Rising Filmmakers): Fanatico – by Hannah May Cumming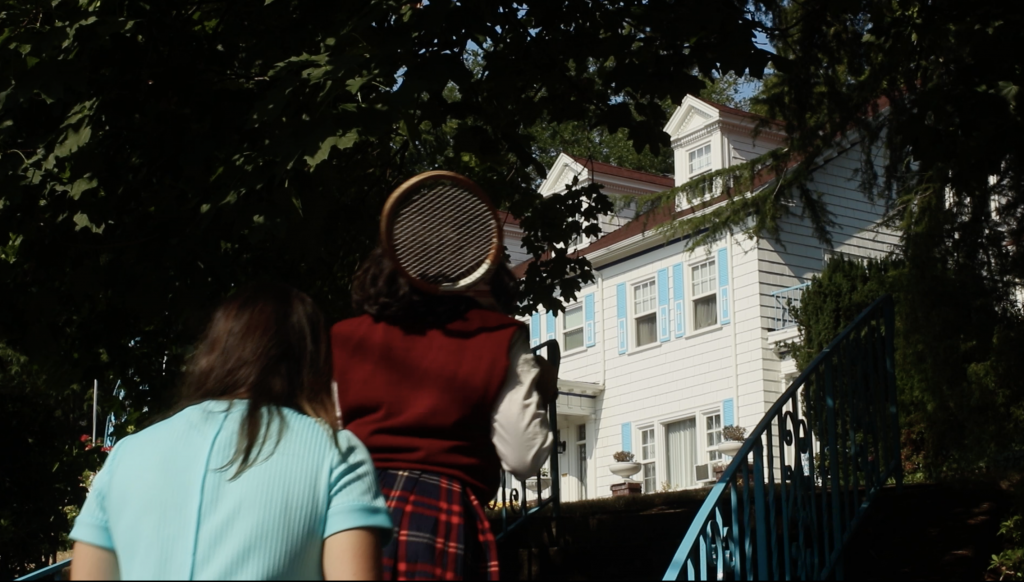 We are very pleased to present this year's Abby Normal Award for innovation from a rising filmmaker to writer/director Hannah May Cumming for her giallo-inspired short film "Fanatico." A student production, the cast and crew are largely female. Cumming says, "[this] campy horror short tackles themes of religious corruption and violence against the sexually liberated. Originally inspired by Italian horror of the 1970s, this student film features hyper stylized visuals, authentic vintage costumes, and a variety of gory practical effects. The film also features an all-original score, original foley, and an original hand-drawn title design." From the costumes to the color grading, this film is sheer giallo perfection. We can't wait to see what's this crew creates next!
Funny Bone Award (for Horror Comedy): We Got a Monkey's Paw – by Aaron Pagniano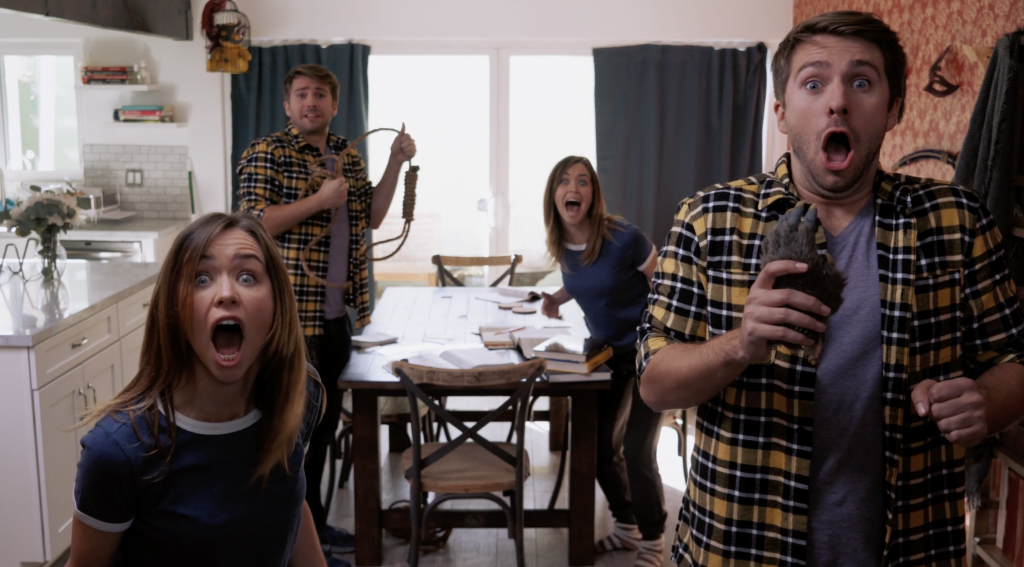 Comedy is hard. Horror comedy can be even harder. There are so many ways it can go wrong, from pacing to performance, but Aaron Pagniano and Zack Ogle nailed it! "We Got a Monkey's Paw" gets everything right, harnessing the appeal of mainstream sitcoms (the odd couple roommates), the charm of 80s tv horror (room full of cursed objects), the surprise of preposterous and non-sequitous situations, and topping that off with great comedic performances from Jakki Jandrell and Zack Ogle as best friend roommates who tempt fate by making wishes on a Monkey's Paw. The result is… you guessed it, Hilarious!
We Got a Monkey's Paw on Facebook.
Best Bumper Award: The Fog vs. The Mist – by Brennan Gilpatrick & Erin Walsh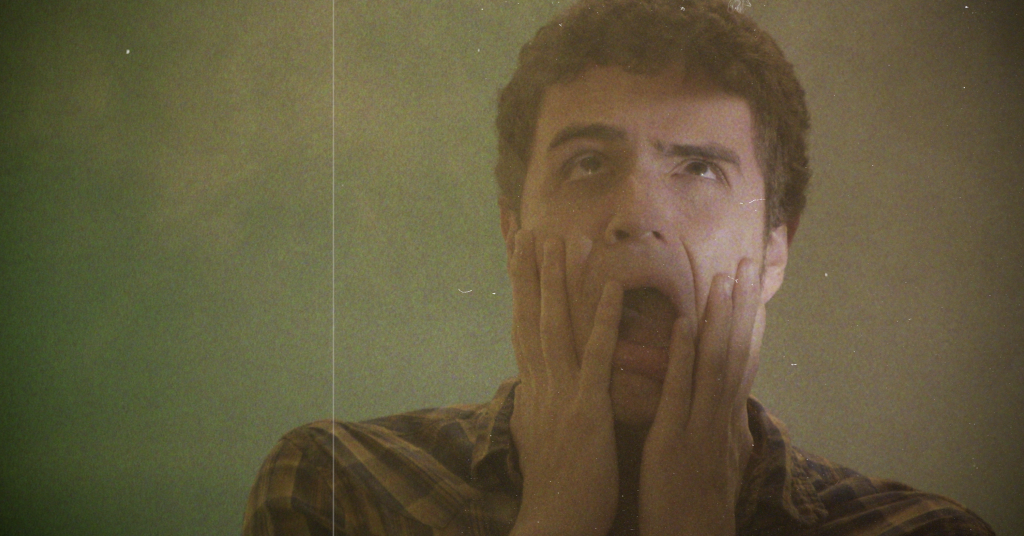 Each year, our call for festival bumpers brings out some of the best in micro short filmmaking. This year's winner pits The Fog vs The Mist in a spoof horror trailer from the 80s. The vintage tinting, over the top acting, and humorous take on two revered films makes this minute long bumper from Erin Walsh and Brennan Gilpatrick a perfect lead in to the short films block!
Follow Brennan on Twitter. Follow Erin on Twitter.
Masque Rouge Award (Best Performance): Kunjue Li in The Funeral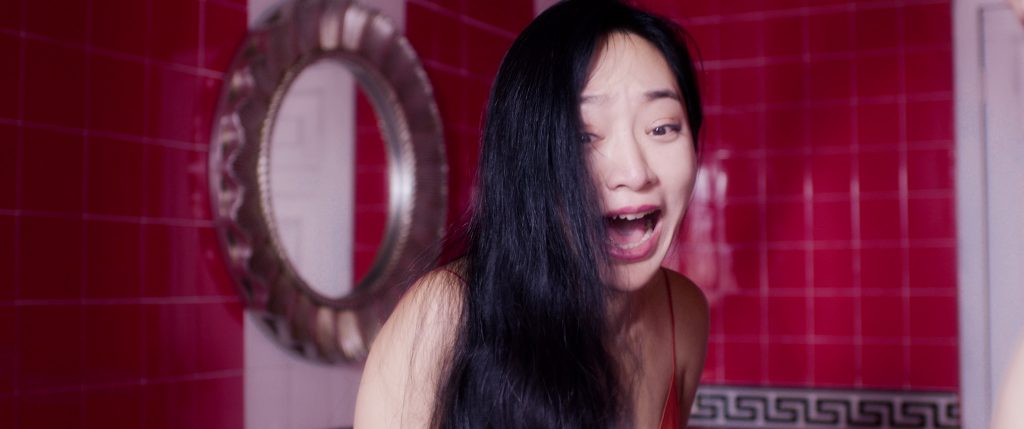 The Funeral made its World Premiere at this year's Portland Horror Film Festival. Writer/Director Qiu Yujie explores fear as both a prison and a weapon in this gothic horror tale with a twist. The protagonist, a young model named Zhong Tonghui, attends her aunt's funeral in the remote countryside. She has a deep seated fear from a traumatic childhood experience that could be her downfall but ultimately becomes the key to her liberation. Actress Kunjue Li (Peaky Blinders) gives a spellbinding performance as Zhong. Played with nuance and complexity, she allows us to see the character's vulnerabilities without making her seem weak, and imbues her with a kindness and tenacity that has the audience pulling for her at the end.
Caméra de Sang Award (for Best Cinematography): Stay Out Stay Alive – Cinematographer Bill Holshevnikoff, directed by Dean Yurke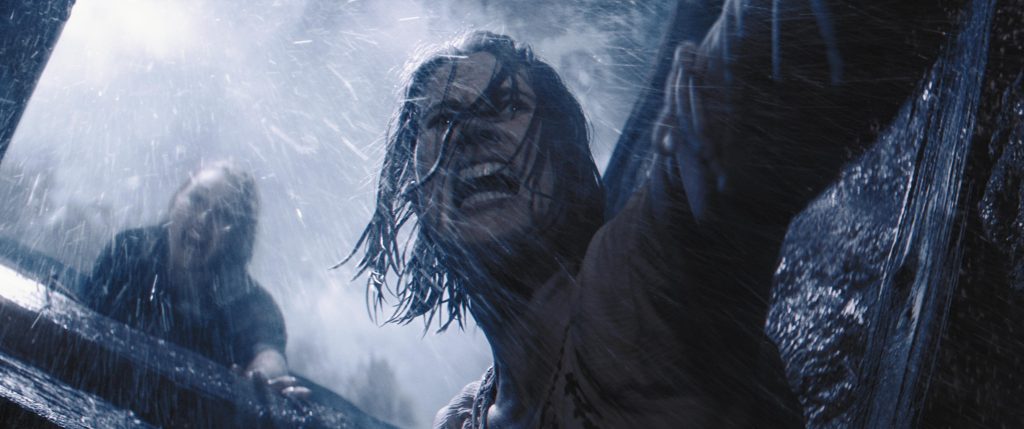 Writer/Director Dean Yurke's first feature, Stay Out Stay Alive, is a tight horror drama with strong supernatural elements. Five friends go camping, stumble on an abandoned goldmine, and madness and greed ensue. Having spent 20+ years in the visual effects industry, Dean knows how a film should look! The visual effects are top notch as expected, but part of their success is due to the exemplary cinematography by Bill Holshevnikoff. He skillfully manages to convey both the open feeling of sweeping scenery in Northern California forests and the claustrophobia of a cramped mine tunnel. Holshevnikoff's credits include work on Nature (a tv series documentary), and Black Gold (an historical account of a black Korean War veteran in 1970s San Francisco).
Lifetime Achievement Award: Mick Garris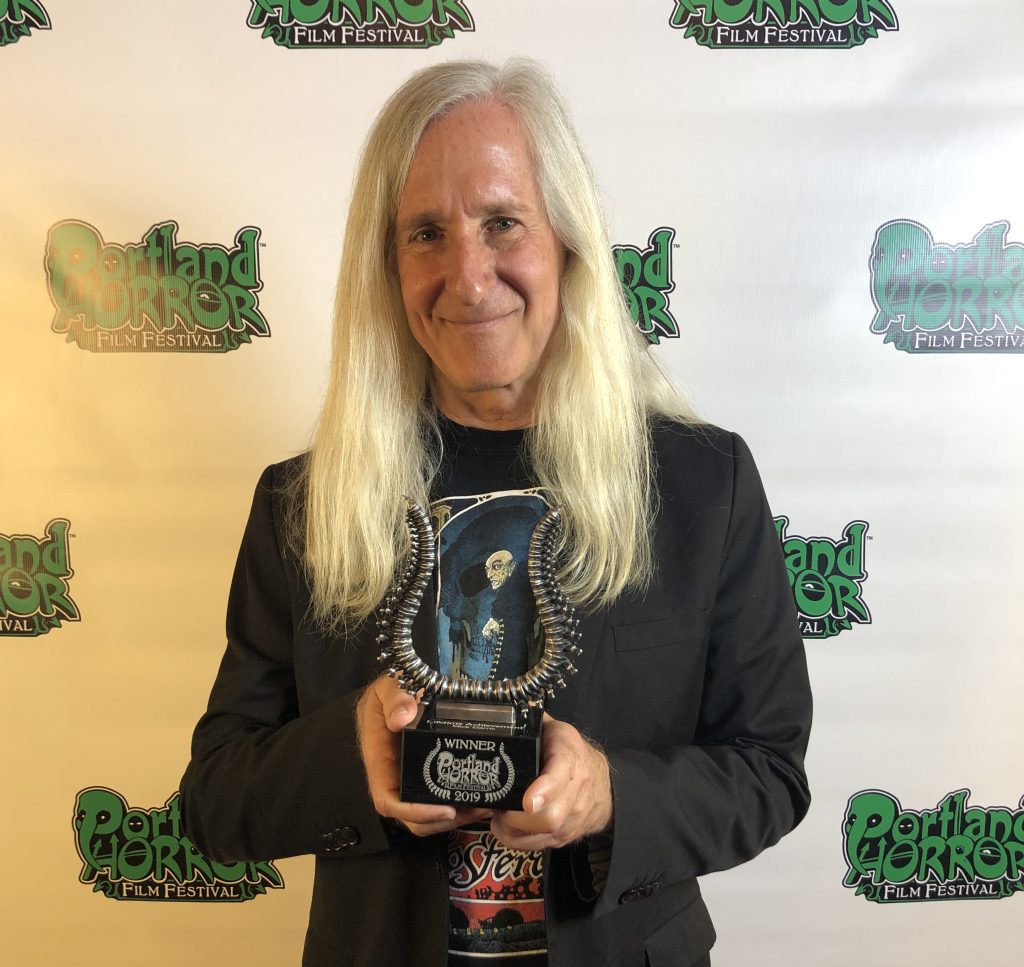 We had the honor of hosting special guest Mick Garris for the Pacific Northwest premiere of his fantastic new horror anthology Nightmare Cinema. On Saturday, after a retrospective interview on stage with The Scariest Things Podcast, we presented him with a much deserved Lifetime Achievement Award! Garris is a champion of independent horror, and we felt it only fitting to recognize his creative contributions to the genre and generous support of the horror community. In addition to directing Sleepwalkers, tv mini-series The Stand, and The Shining, he has produced countless "making of" documentaries, conducted interviews for his Postmortem tv series and podcast, created the Masters of Horror series, and continues to push horror filmmakers to the forefront with new projects like Nightmare Cinema. We hope he continues to create and nurture independent horror for many years to come!
Follow on Twitter. Nightmare Cinema official website